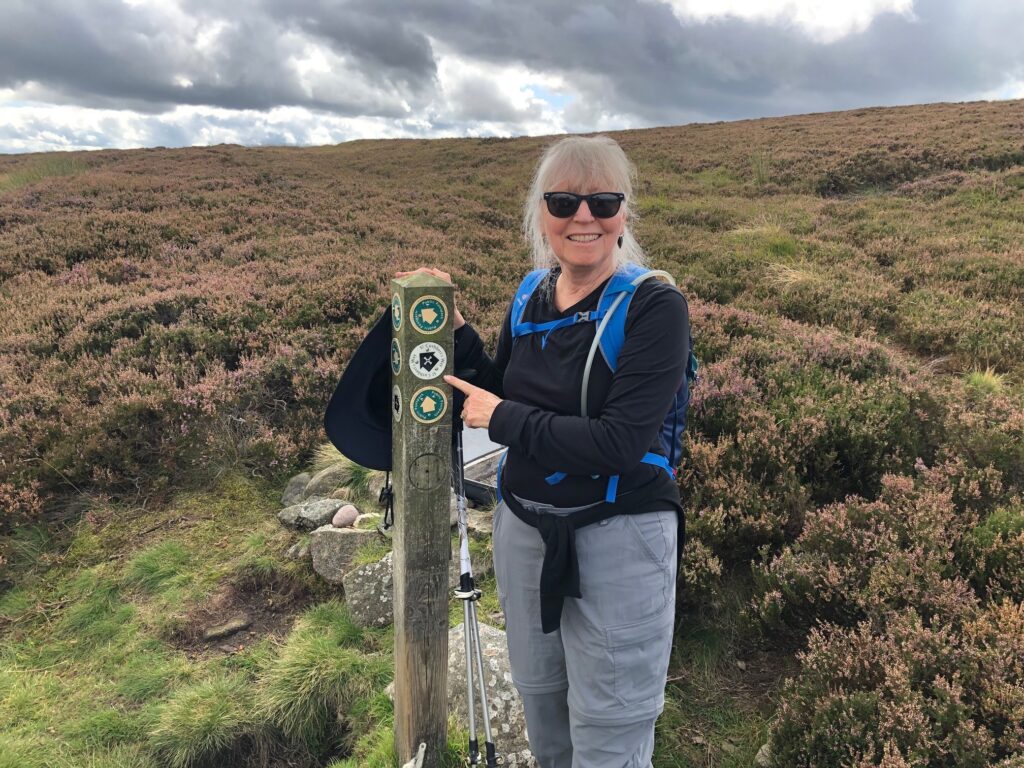 On a trip to Northumbria in 2019 I visited a number of sites with ties to Cuthbert, the saint whose feast day is March 20 and who was greatly loved by the Anglo-Saxons. Cuthbert was born in Northumbria in 635, became a monk at Melrose Abbey, and eventually became the bishop of Lindisfarne (Holy Island). Today there is a hiking path commemorating the saint and called, of course, St. Cuthbert's Way. It runs from Melrose Abbey in Scotland to Lindisfarne in Northumbria where the saint died.
St. Cuthbert's Way is 100km long, and on my visit in 2019 we walked only a tiny part of it—7 miles. We rambled through heather and bracken, passing an iron age hill fort, and skirting cattle, sheep, and wild goats—descendants of a herd dating back a couple of millennia, even before Cuthbert's time.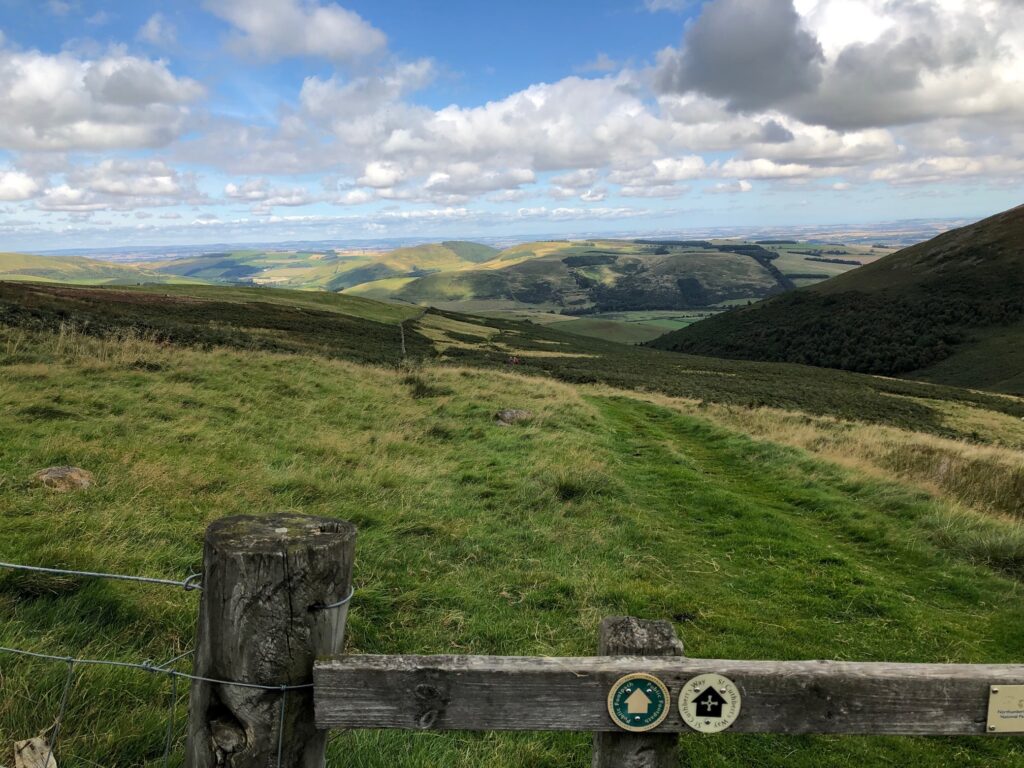 We had visited Lindisfarne and its abbey the day before…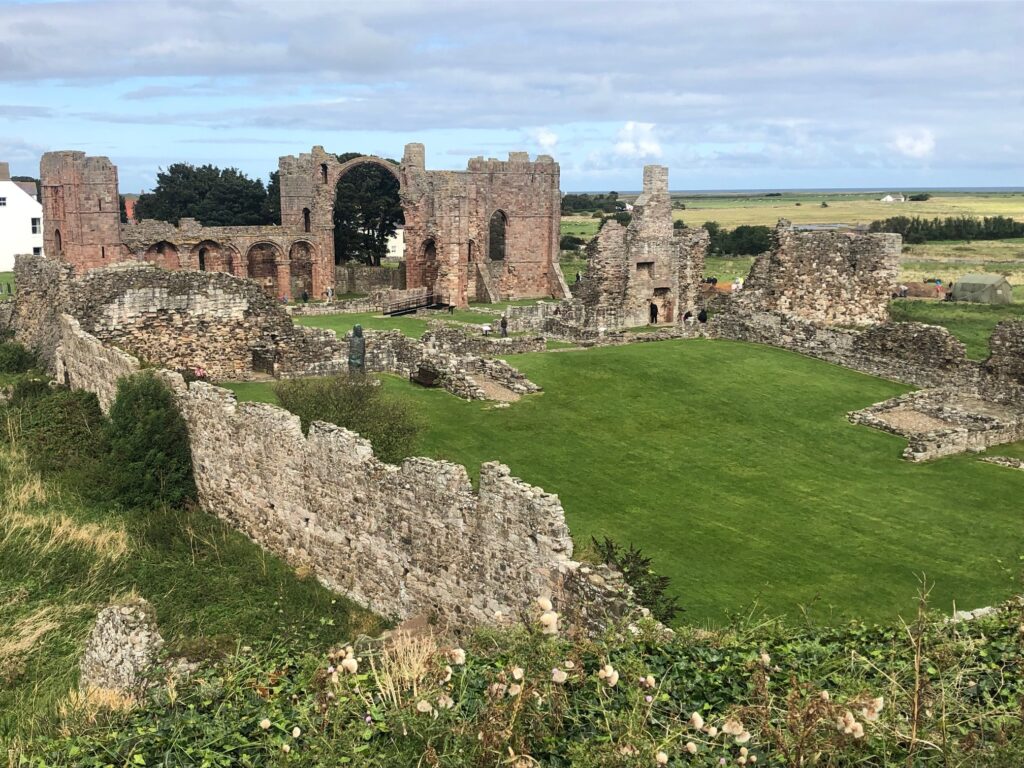 …  on the Holy Island that is only accessible by land twice a day via a 3 mile long causeway. We took a bus along that causeway, but we saw people walking it, just as they would have in Cuthbert's time. It's a long, muddy walk, and even a car can get into trouble if the crossing is timed wrong.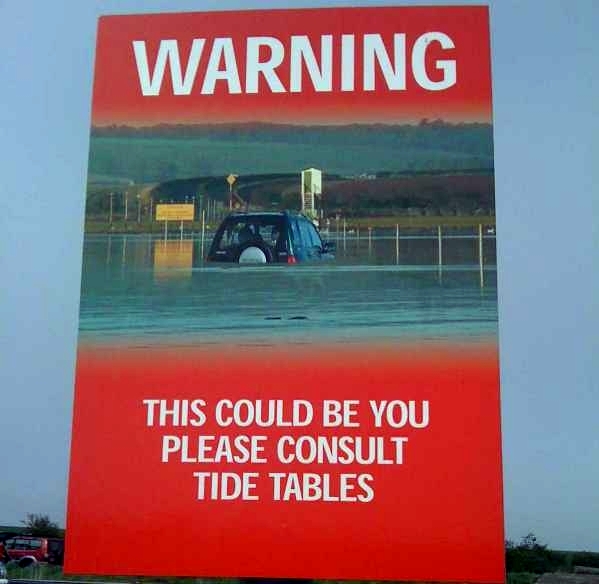 In 793 the vikings arrived by boat, and in 875 their raids finally forced the monks to abandon the island.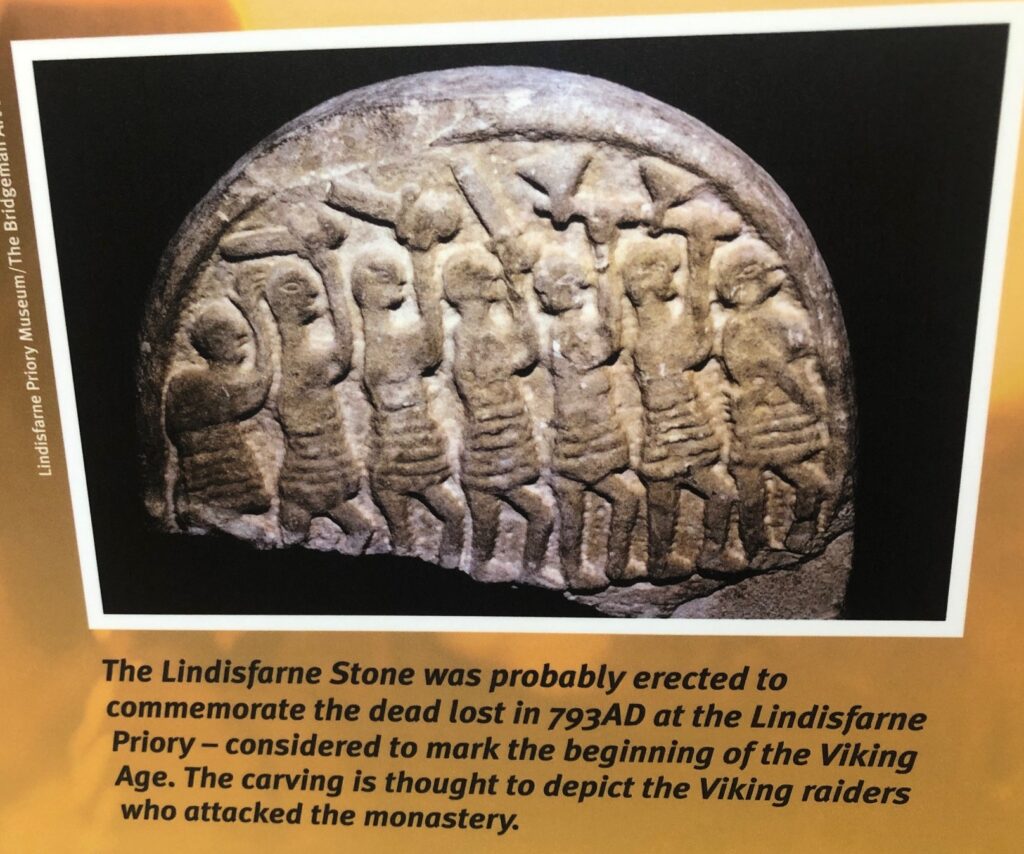 Cuthbert had died there in 687, and the monks, reluctant to leave their saint behind, carried his uncorrupted remains in a coffin around Northumbria for years. In 995 St. Cuthbert was finally laid to rest at Durham and a shrine dedicated to him.  That sojourn is the subject of this beautiful, modern sculpture at Lindisfarne's priory church—six monks carrying the saint's coffin on their shoulders.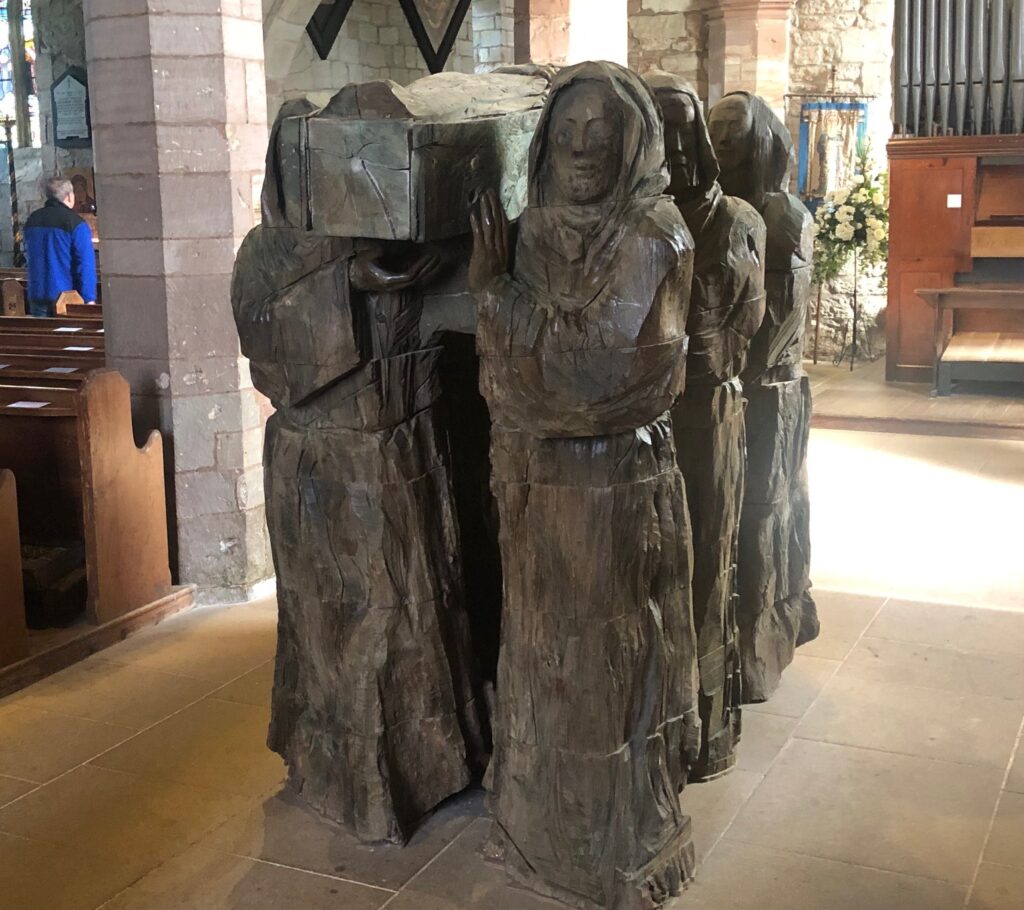 I was told that the monks were more likely to have used a cart rather than carry it this way. Mind you, having walked part of St. Cuthbert's Way, I can tell you that even with a cart it would have been rough going.
St. Cuthbert's shrine is now in the 12th century Norman cathedral. In 1827 the coffin was opened, and early vestments, silks, and a pectoral cross were removed and can be seen in the cathedral. The gospel book found in the coffin is on display at the British Library in London.
Why was Cuthbert laid to rest at Durham in the end? The official story is that an angel appeared, telling the monks that this was where he should be buried and a shrine built. A cathedral docent confided to me that actually a wheel fell off of the monks' cart at Durham, and they probably took that as a sign to stop their wandering. But who's to say that an angel didn't kick the wheel off that cart?
We visited Durham cathedral and the wonderful exhibit displaying the  relics of St. Cuthbert. It was a moving experience for me. In this brief video, historian Janina Ramirez offers a glimpse of the cathedral and the remarkable treasures of St. Cuthbert.