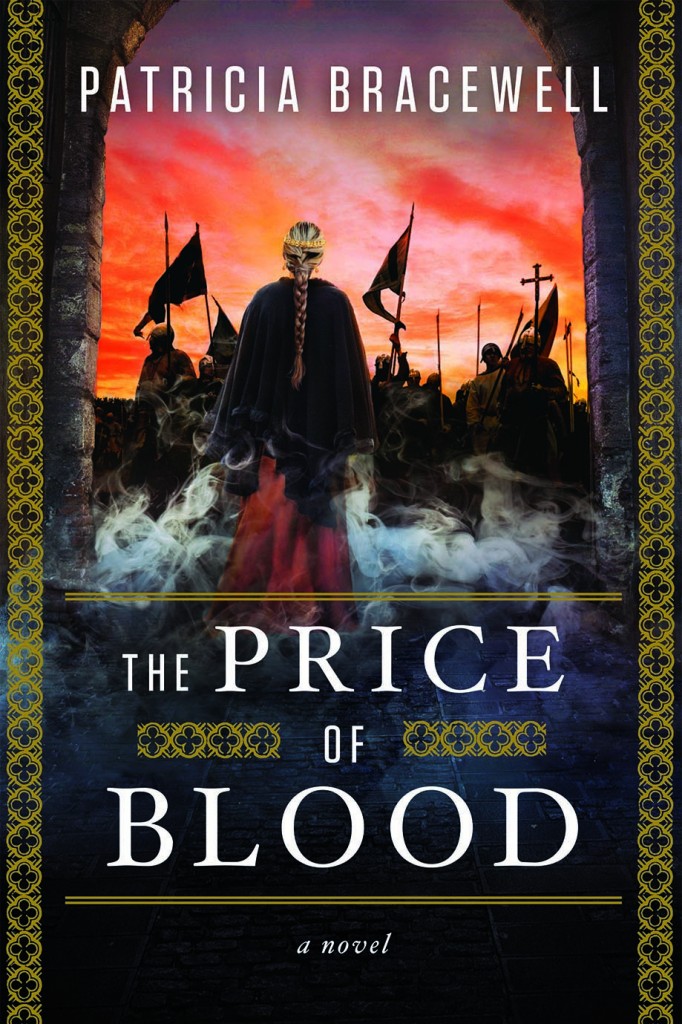 My second novel about Emma of Normandy, The Price of Blood, releases on February 5 in the U.S., Canada, Australia and New Zealand.
I imagine that someone who's written a dozen books can regard a new release with aplomb (I could be wrong about this). As for me, I am still giddy with delight at holding the book in my hands. I love talking to readers, or prospective readers – or anyone who'll listen – about the book, the history, the characters, my research, my writing.
Sometimes I worry that because of my passionate interest in Queen Emma and the 11th century I can be something of a bore. I have to be alert and watch for that moment when the eyes of my companions start to glaze over and it's time to turn the conversation elsewhere.

My life, more than ever before, is lived in the pages of books: my own novels, research books, the works of other novelists. It's a little like being a child again, when I spent long summer days immersed in one novel after another until my mother had to shoo me out of the house with orders to go play. And when I'm not reading, I'm writing or preparing to write or editing what I've written the day before. It's my job, and I love it.
It's customary to include Acknowledgements at the back of a book, and I've done that, but I could not include everyone. There are so many I wish to thank: casual acquaintances who responded to questions concerning things they know about and I don't – horses, for instance; scholars I met who pointed me toward research I was unaware of; librarians and library supporters who went out of their way to promote my first book and encouraged me in writing this one and the one to follow; friends who introduced my novel to their book groups; all the readers of Shadow on the Crown who have taken the time to write to me, to post a review on-line or to connect through social media; other novelists who have been such supportive colleagues.
And there are many more, I know. I hope I'll be forgiven for my omissions.
Because I can't seem to stop talking about Emma, I am about to go on an ambitious book tour over the next few months. It begins on Feb. 9 in my hometown of Oakland, California and continues to Los Angeles, San Diego, Portland, Sacramento, Phoenix, Seattle and back to the SF Bay Area. I'm looking forward to meeting as many of Emma's fans as will take the time to make their way to a bookstore to meet me. I hope some of you reading this will find your way to one of these events. I promise to pay close attention to my audiences, in case their eyes start to glaze over and I need to sing or dance or something. Think about it: a medieval queen and a singing author. Really, you know – you won't want to miss it!