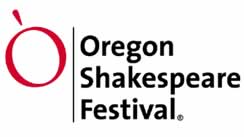 There is a timeless quality to my journey to Ashland every year. Granted, attending six plays over three days sweeps me into a make-believe world, even if the plays haven't all been penned by The Bard. But there are other elements to the timelessness as well.
Memories of earlier visits hover around me while I'm there, some from so long ago that they seem like another lifetime.
Lithia Park, my destination every morning before breakfast, appears unchanged from year to year, as if it had been placed under a sleeping spell.
And then there is the 1883 vintage McCall House, the inn that was once a home, where Lydia McCall's tintype portrait graces the wall of my bedroom and the furniture is as Victorian as a set from an Ibsen play.
Toss in an outdoor theater that resembles, however vaguely, Shakespeare's Globe, and it's no wonder that I feel like I'm in Never Never Land.
I love arriving. I hate leaving. We book our room two years in advance, just to make sure we can come back.
And what about the plays? A few words about this year's highlights:
The Cocoanuts: Two years ago the OSF production of the Marx Brothers' vehicle Animal Crackers had me laughing so hard I was in tears. The same actors – none of whom, in real life look like Groucho, Harpo or Chico, but on stage…!!!! – returned for this production and once again they were brilliant. The story was completely silly, the music (early Irving Berlin) was gorgeous, the performances exceptional, and the ad-libbing and audience interaction had everyone in hysterics. Some poor man whose phone rang in the first act took some verbal ribbing and a long, cold stare from Groucho. The poor guy took it in stride. Then the phone rang a second time (!!!!). All three actors climbed into the audience and after merciless banter, they confiscated his phone. An added spark of genius: they worked his phone into the closing lines of the play.
Into the Woods: This was the outstanding production for me this year. It's one of my favorite musicals, and everything about this OSF production was exceptional and magical. The director and cast made this play their own. Standout performances, especially, by some of my favorite actors here: Anthony Heald (Mysterious Stranger), Miriam Laube (the Witch) and John Tufts (Rapunzel's Prince). But really, you know, every performer was awesome. (And yo, OSF, I caught the nod to Maleficent.) If I could I'd drive to Oregon tomorrow and watch it again and again.
Two Gentlemen of Verona: An all female cast made this play intriguing. I've seen female actors take on male roles before – Helen Mirren as Prospero, for example, but this was a first. I enjoyed it, and had no problem translating the female actors on stage to men. I have to tell you, though, that the huge white dog who played Crab stole every scene he was in, with actress K.T. Vogt's help.
Richard III: This was the final play that we saw, and it was a perfect ending to our stay in Ashland. It was very, very well done. Only the wooing scene between Richard and Anne Neville did not quite work for me, but since IT NEVER HAS I fault Shakespeare, not the actors.
Do I want to go back and do it all over?
I wish—- ♫