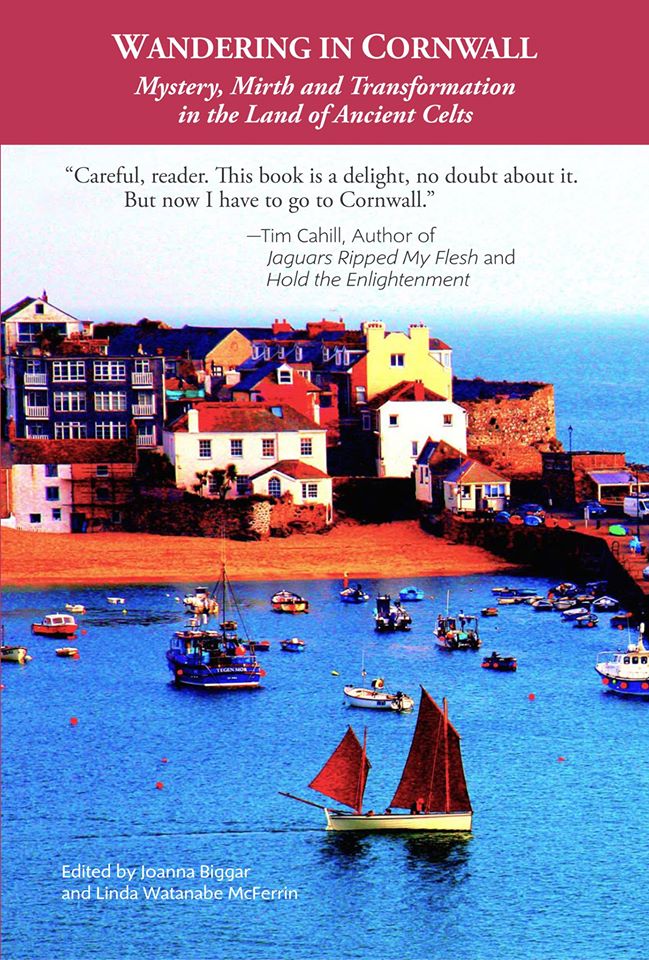 As the world turns its eyes on the G7 Summit currently taking place in Cornwall, I'm reminded of a lovely book published by Wanderland Writers in 2015 filled with stories and poems written by a group of travelers visiting, most of them or the first time, that tiny corner of southwest Britain. The editors of WANDERING IN CORNWALL, Joanna Biggar and Linda Watanabe McFerrin, honored my by asking me to write a forward for the book. My FOREWARD appears below, but this lovely little book is still available for purchase. And until we are able to travel to Cornwell ourselves, I heartily encourage you to find a copy and visit Cornwall through its pages.
FOREWARD for
WANDERING IN CORNWALL
by Patricia Bracewell
Cornwall, its peninsula trailing west from Britain's southern shires like an afterthought, has ever been a place apart.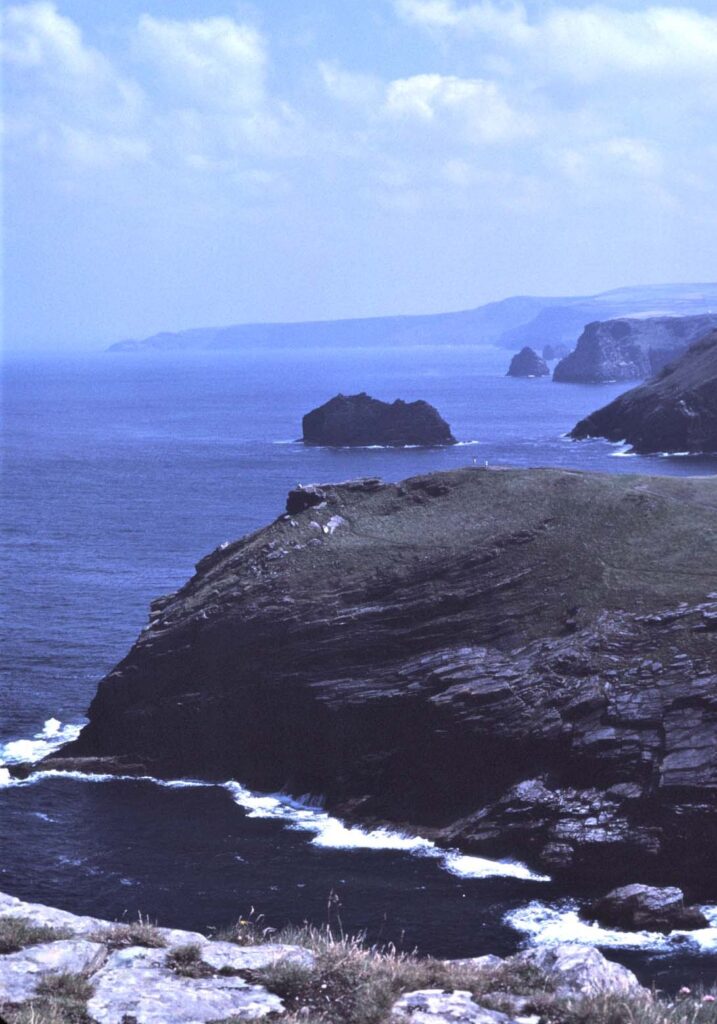 In the sixth century it was the last refuge of Celtic tribes who were driven to land's end by Saxon invaders. In the ninth century their descendants would be forced to bow to Anglo-Saxon overlords, but for a thousand years they would keep their own language and culture as part of England's Celtic Fringe. Separate. Distinct. Distant. Even today Cornwall is a world away from the frenetic madness that is London, so far away that those who come here do not stumble upon it by chance. When they come, it is with a purpose.
For this is a land of quests, of dark legends, mystery, and heartbreaking romance. Cornwall is where Tristan and Iseult shared a hopeless love; where Uther's lust for Ygraine led to Arthur's mythical birth; where Merlin was enchanted and entombed by Nimue. Its headlands and bays have been prowled by Conan Doyle's Holmes, by Winston Grahame's Poldark, by Daphne du Maurier's gothic heroines, and by Susan Cooper's child heroes who, like Arthur, continue valiantly to lead the forces of light against a threatening darkness. 
 
That stark contrast between darkness and light captures, for me, the essence of Cornwall: white sea foam splashing on brooding granite rocks, castle ruins silhouetted against a milky sky, sun-washed megaliths planted on a dark moor, and whitewashed stone cottages with windows and doors trimmed boldly in black. There is beauty in the contrast, perhaps because shadow is such an effective tool for defining the light, or perhaps because we recognize in that play of light and dark the dual elements of human nature.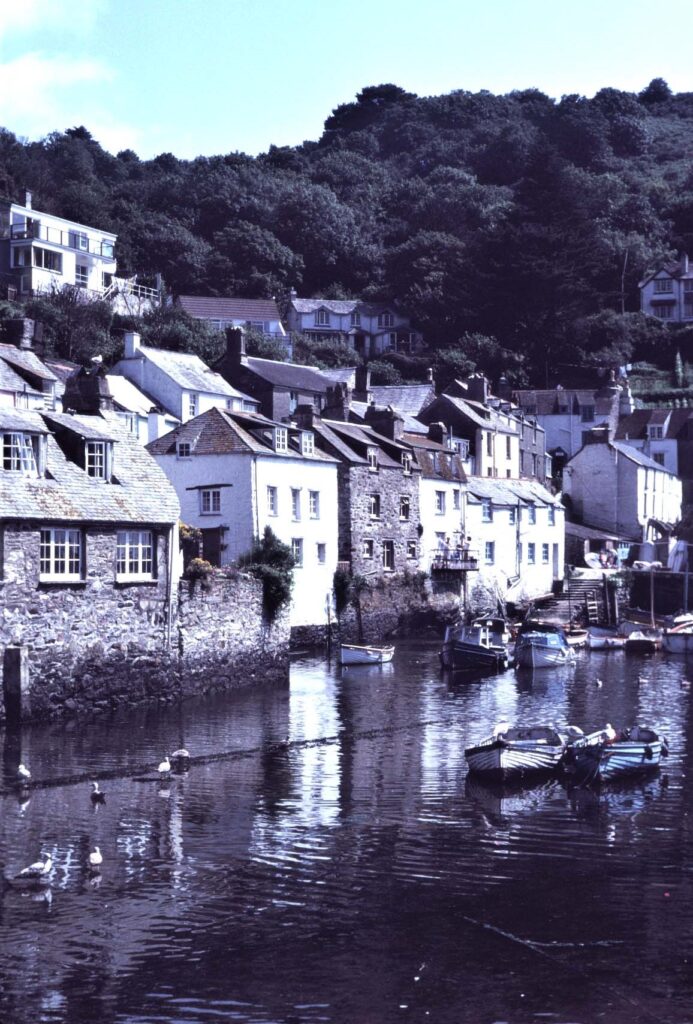 Cornwall's history, too, and the livelihoods of its people have been veined with darkness. For generations they braved the depths of the earth in search of tin or set out in the pre-dawn gloom to work the sea for fish. The tin mines are closed now, the skeletal remains of their engine houses adding to the savage beauty of the landscape. The fishing industry lingers on, though, for Cornwall is bounded on three sides by the sea with so many coves and inlets one imagines that its coastline was carved with a giant spoon.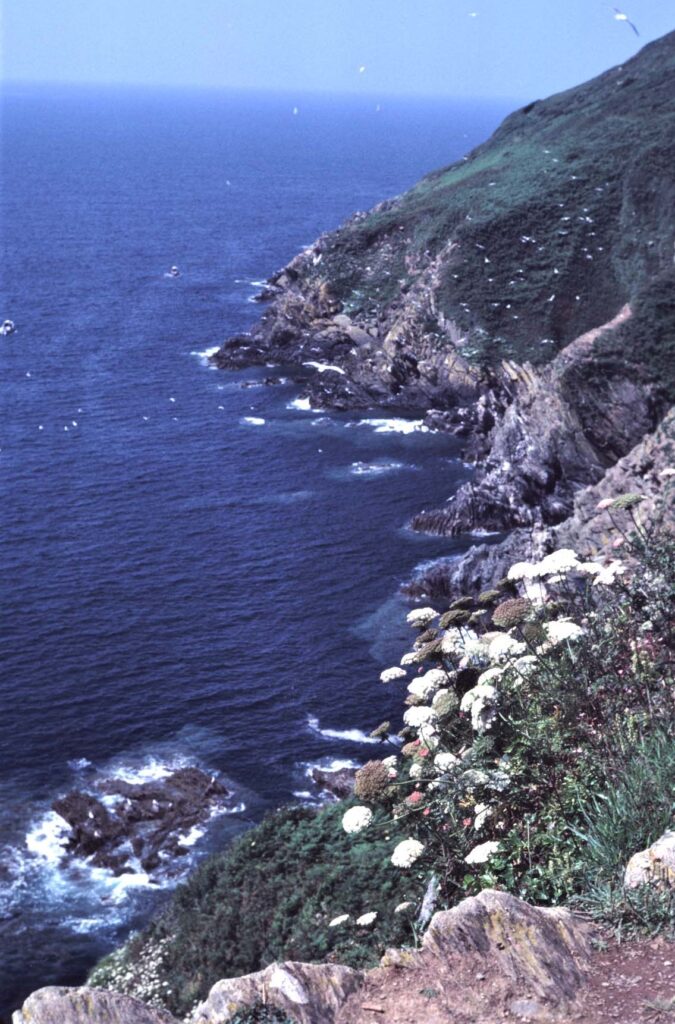 That rugged shore now draws artists, writers and tourists to its pretty harbor towns. From Polperro to Penzance, from St. Ives to Port Isaac, they come in search of – something. Sometimes they find what they are looking for. Sometimes they find something else. I went looking for Arthur's Tintagel, and I found a stark beauty I should have expected yet hadn't imagined. I found, too, the kernel of a dream that would take half a life-time to blossom. That was thirty years ago, and although I have returned to Britain many times since, my road has never again led me across the River Tamar. Perhaps now it is time to go back, to revisit Tintagel and Polperro, and to look once again for inspiration in the darkness and the light of Cornwall.