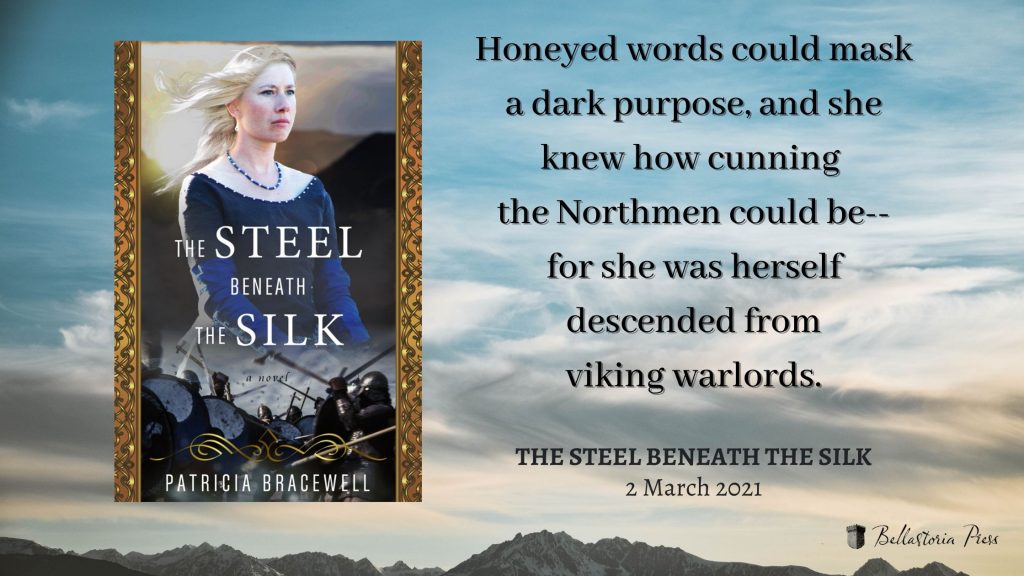 In writing my trilogy about Emma of Normandy I hoped to spotlight the 11th century, twice-crowned queen of England whose name had long been relegated to footnotes in history books. I think I've succeeded to some extent because a good many of my readers have claimed that they'd never heard of Emma of Normandy until they read my books.
Now it appears that the creators of the tv show VIKINGS, too, have discovered Queen Emma. Scheduled for release sometime in 2021 or 2022, is a VIKINGS spinoff titled Vikings:Valhalla. The story line, it seems, begins in the early 11th century, and like VIKINGS the series will include historical figures in the English realm across the North Sea.
One of them, I've learned, will be "…the young, ambitious Emma of Normandy…from the Norman court and of Viking blood. Politically astute, and one of the wealthiest women in Europe." (Deadline.com)
But Emma will not be alone. Elgiva of Northampton, Cnut's concubine, will be there, too. "Queen Ælfgifu of Denmark has a hand to play in the political power struggles unfolding in Northern Europe. She uses her charm and guile to great effect as she promotes the interests of her Mercian homeland and tries to assert herself in Canute's growing power structure." (Deadline.com)
Although that description above certainly captures Elgiva's personality as I've imagined her in my trilogy, I can attest that she was NEVER, at any time, queen of Denmark. (Although, knowing Elgiva, she might think she was!)
Cnut will be there, of course: "A wise, savvy and ruthless Viking leader. Keeps his friends close and enemies closer. His ambitions will mold the course of history in the 11th century and make him a defining figure of the Viking age." (Deadline.com)
Deadline.com refers vaguely to an English king, but I have no way of knowing if that will be Æthelred or Edmund Ironside. The show is supposedly covering the entire 11th century, and there were nine kings of England from Æthelred through the reign of William the Conqueror, so surely they will include more than one! (All but two of them, by the way, were linked to Emma by blood or marriage.)
Deadline.com mentions as well Earl Godwin who I introduced at the very end of THE PRICE OF BLOOD and who plays a large role in my new book THE STEEL BENEATH THE SILK. But Cnut didn't make him an earl until 1018, which raises the question in my mind as to when the story line of Valhalla actually begins—with the reign of Cnut (1016), or earlier?
And how accurate will the timeline and the history be? VIKINGS was fabulously inaccurate on both counts. Granted, like my trilogy this will be historical fiction, but with no Author's Note to explain where the fiction veers from historical fact, (as VIKINGS often did, and wildly), anyone watching may be led desperately astray. (See above, Queen Ælfgifu of Denmark? No.)
So when Valhalla appears I will certainly be reviewing each episode to offer clarity and an alternate point of view when necessary, especially with regard to Emma of Normandy and the history that is covered in my books.
Meantime, THE STEEL BENEATH THE SILK releases on 2 March, well before Valhalla even begins filming. If you read my book, and I hope you do, when Valhalla does arrive you'll already be familiar with some of the historical figures and events that the show will portray.
And a huge thank you to Morgan Manning for alerting me to this breaking story.