Ardkinglas House is perched on the edge of Loch Fyne in southwestern Scotland, about fifty miles from Glasgow near the village of Cairndow (pronounced cairndoo). It was built in 1907, a relatively new home compared to, say, Highclere Castle in West Berkshire, far to the south where Downton Abbey is filmed. Yet as I walked through Ardkinglas house last September, visiting its great rooms, bedrooms, kitchens, servants quarters, and gardens I couldn't help thinking of Downton Abbey.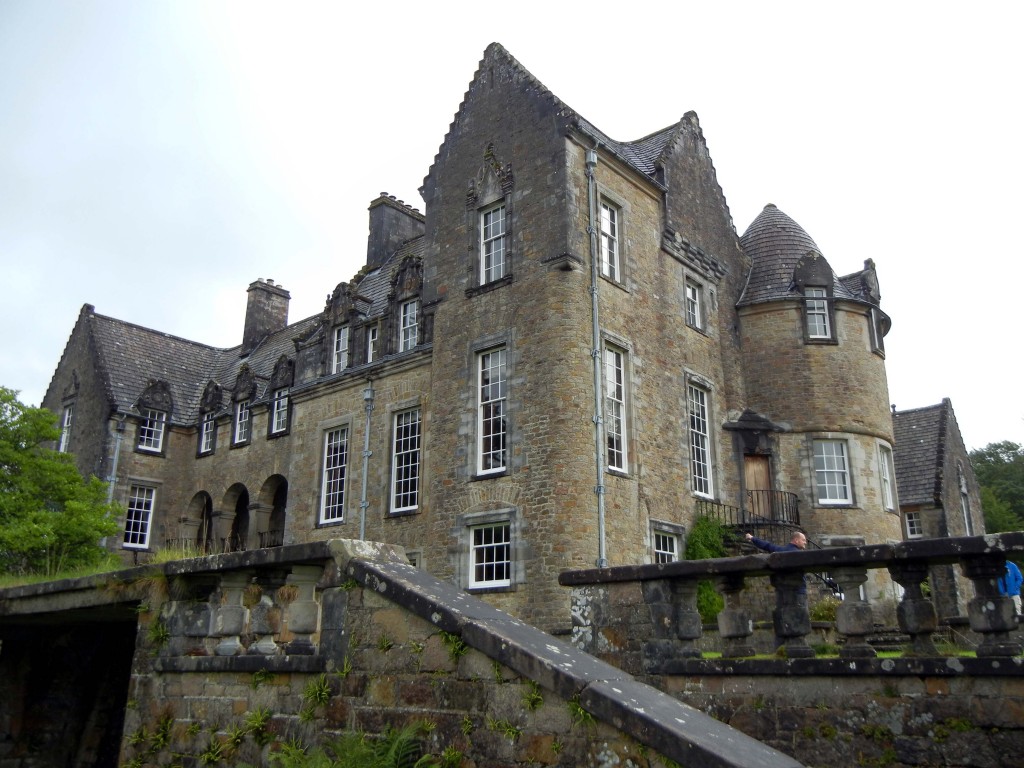 Ardkinglas, with its 50 rooms, is much smaller than Highclere which has something like 200. But the family that lived at Ardkinglas in the early 20th century lived much the way that the fictional Downton Abbey family lives in the series. They faced similar challenges in adapting to a post-war world, and the interiors of the houses, especially below stairs where much of the drama of Downton takes place, looked strikingly familiar.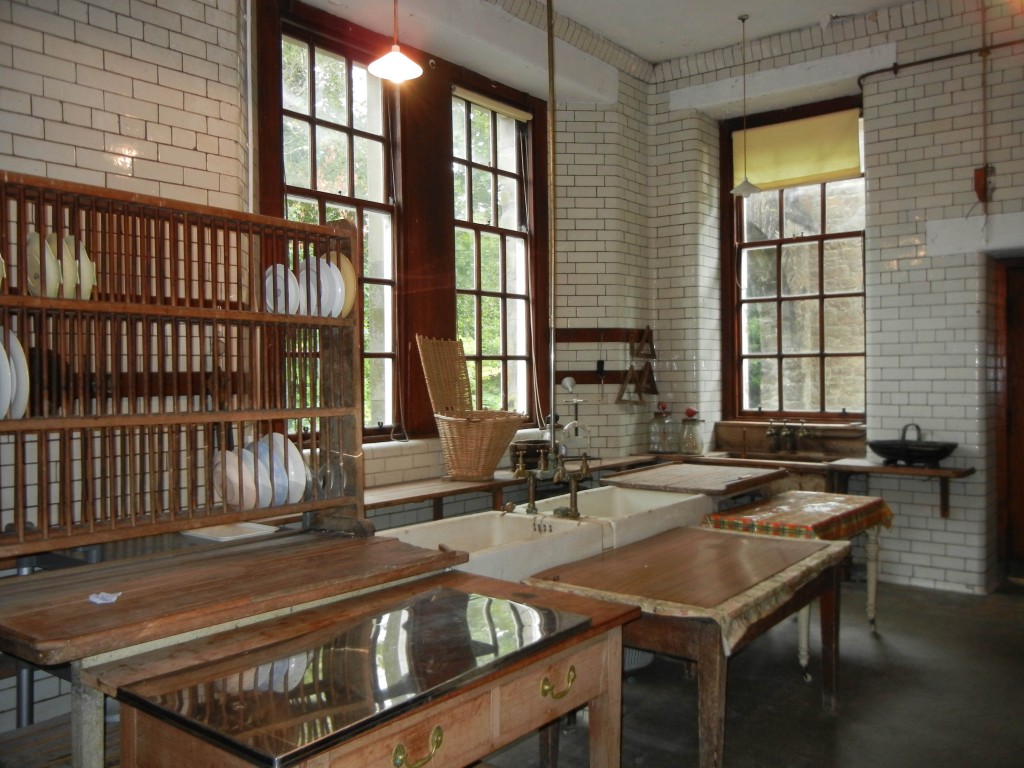 We were given a private tour of Ardkinglas by the current owner, David Sumsion. He is the great-great-grandson of the home's original owner, Andrew Noble, who purchased the estate in 1905 and commissioned one of Scotland's leading architects, Robert Lorimer, to design the house. An architect himself, David Sumsion lives on an upper floor of Arkdinglas with his family in a private apartment. The mud room, just off the Ardkinglas entrance hall, was lined with boots from kid-size on up. This was a home, I realized as I hung my wet raincoat on a peg, not just a big house or a movie set.
The estate itself, like the estate at Highclere, dates back to the 14th century. It first belonged to the Campbells, then it passed by marriage to the Callander family until debt forced its sale to Andrew Noble.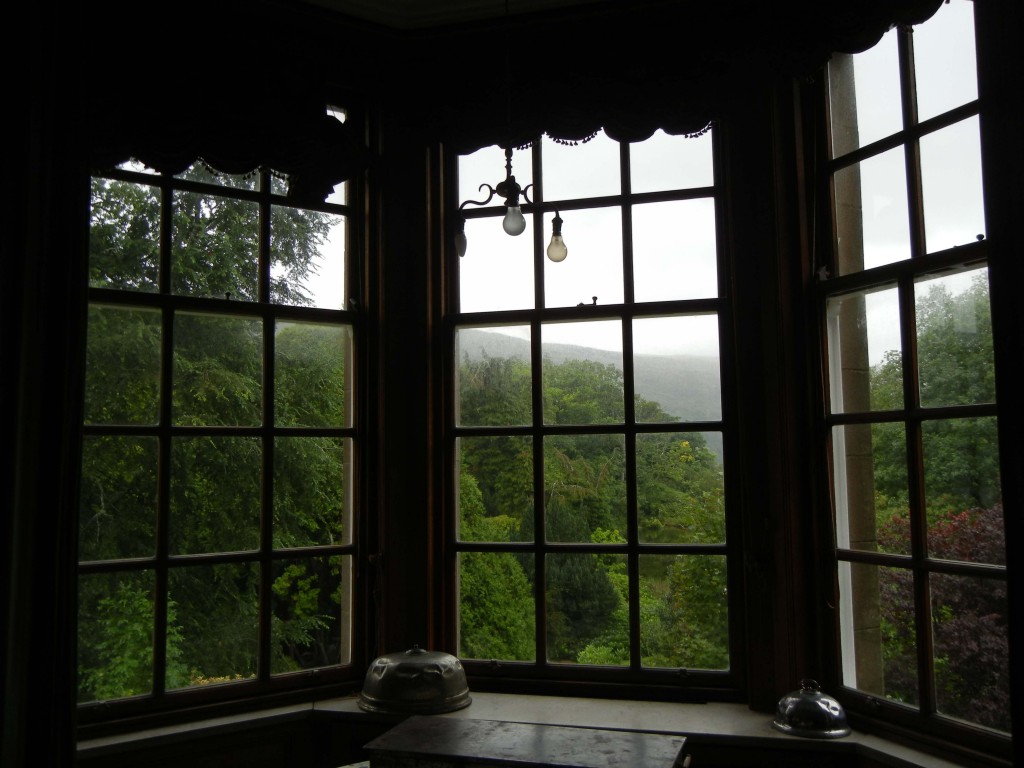 One advantage that Ardkinglas had right away over homes built even 25 years earlier was that the designer incorporated newer technology. Elements that older houses would be forced to add through re-design were built into Ardkinglas — phone service, a dumb waiter and central heating. Older technologies are still in place too, although no longer used: bells and buzzers to call servants, cold rooms just off the kitchen for food storage. I could imagine Mr. Carson and Mrs. Hughes – or, going further back in my memory, Mr. Hudson and Mrs. Bridges – running the show downstairs, answering the phone, ordering the servants about.
The home was filled with remnants from the lives of all of its previous owners. Andrew Noble made his fortune in armaments, and we saw giant bullets on display as well as toy-sized canon. Artwork, statuary, musical instruments, furniture – some of it strikingly modern, other pieces quite old – jostled each other in the grandest rooms. Bathrooms, of course, had been updated over the years, but nothing was what you would call "modern" by today's standards.
Our host did not shy away from showing us parts of the house that were not in the best repair. Upstairs, the roof had leaked in one spot, and the plaster was discolored and peeling. The roof work, we were assured, had been done. The repair on the interior walls would take longer. It seemed to me that the house was rather like a dowager duchess that had seen better days. Maggie Smith in stone and mortar.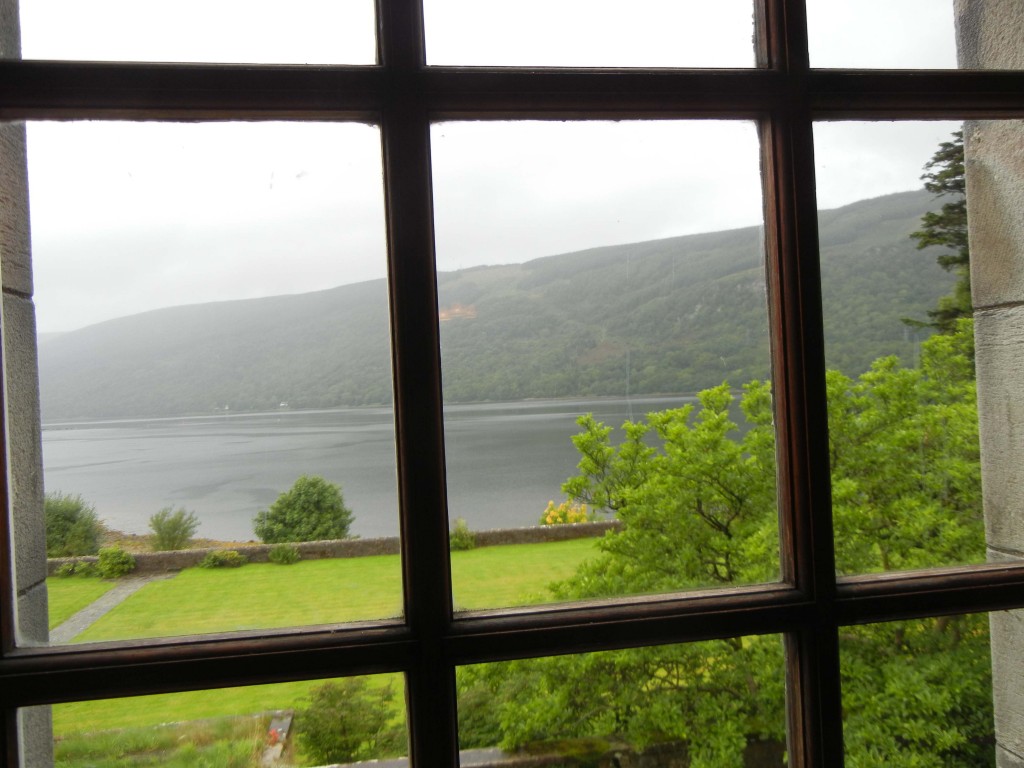 Highclere Castle has the same problem on a much larger scale. As recently as 2010 the owners were wringing their hands over the £11.7 million worth of repairs needed. Corporate functions and weddings could not bring in enough money to cover even a tiny portion of it. But then, in 2011, Julian Fellowes arrived with his Downton film crews, and after them, legions of tourists. Highclere is undergoing rejuvenation as a result.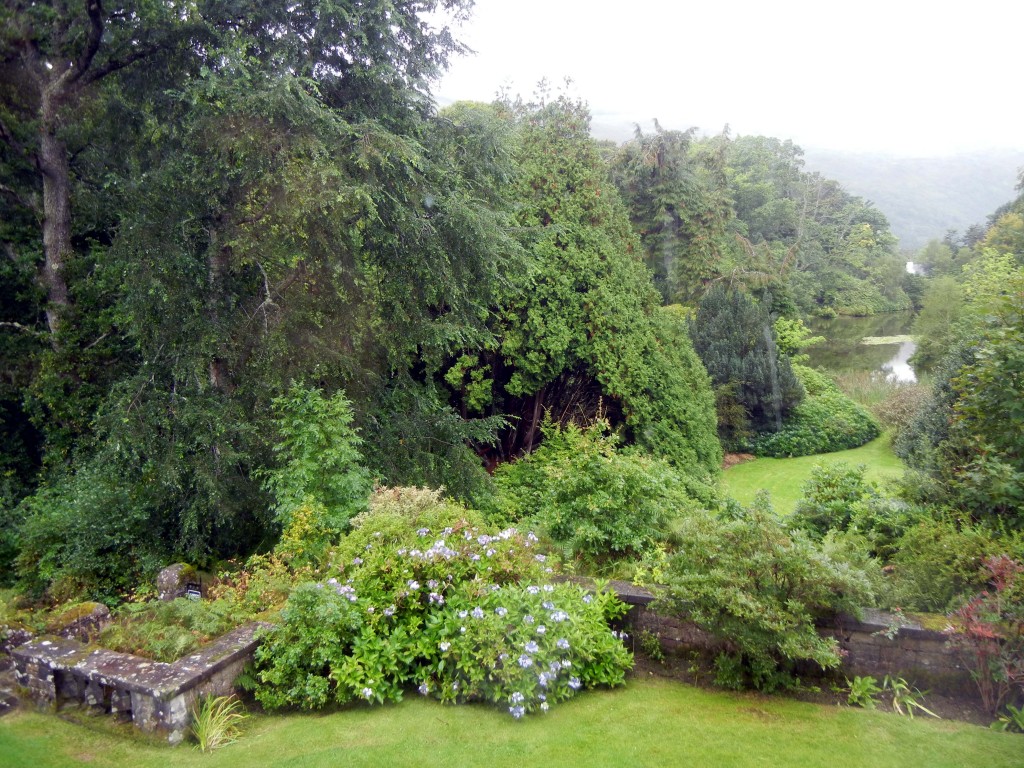 Ardkinglas, too, has opened its doors to bring in funds for needed maintenance. Tours, weddings and musical events are held there. A pop-up dinner for 30 orchestrated by a gourmet chef was scheduled for the month following our visit and was already sold out. Look at their website today and you'll see that there will be bread making classes offered there in early 2014. That made me smile, because I remembered David Sumsion reminiscing about how his grandmother loved to make bread.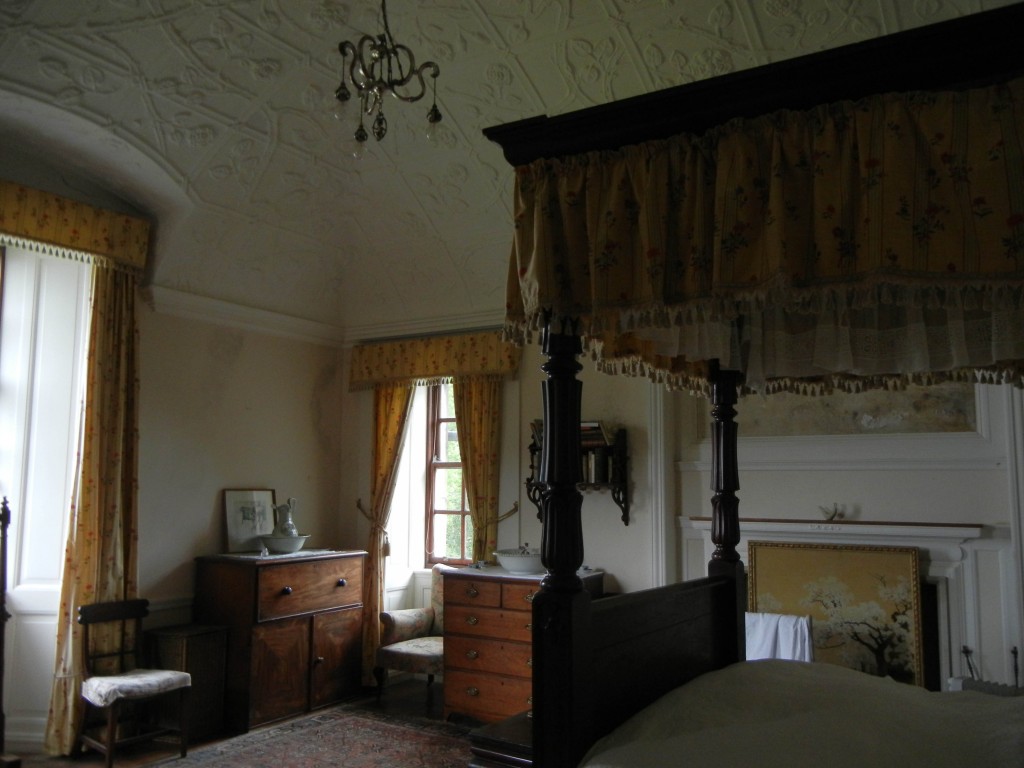 But although Ardkinglas has been featured in a number of films and television shows, I don't imagine that the owners are anticipating a visit from Julian Fellowes any time soon. It's true that one of Andrew Noble's other homes, down in Newcastle, has been converted into a hotel, but I did not get the impression that David Sumsion envisioned going in that direction. You can stay in the house, though, if you want to visit Ardkinglas and Cairndow. The Butler's Quarters are available to rent, although it's my understanding that neither Mr. Hudson nor Mr. Carson are part of the deal.