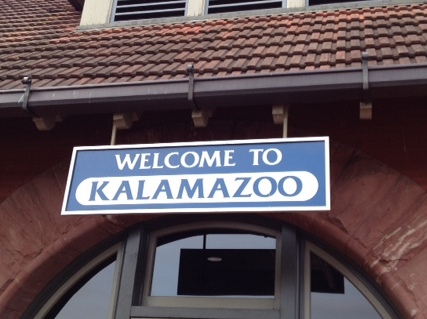 Nearly 600 sessions over four days on All Things Medieval.
My first task: decide which sessions to attend. Not easy. There were one hundred fifty sessions each day divided into three time blocks, which meant that three times a day I had to choose one session from the fifty being offered at that hour.
I was tempted by enchanting titles like "The Medievalism of J.K. Rowling's Harry Potter Novels" and "The Hobbit on Its Seventy-Fifth Anniversary." But I didn't give in! I stayed focused and went instead to "Pre-Dante Visions of the Afterlife" and "Queenship, Reputation and Gendered Power." I took copious notes!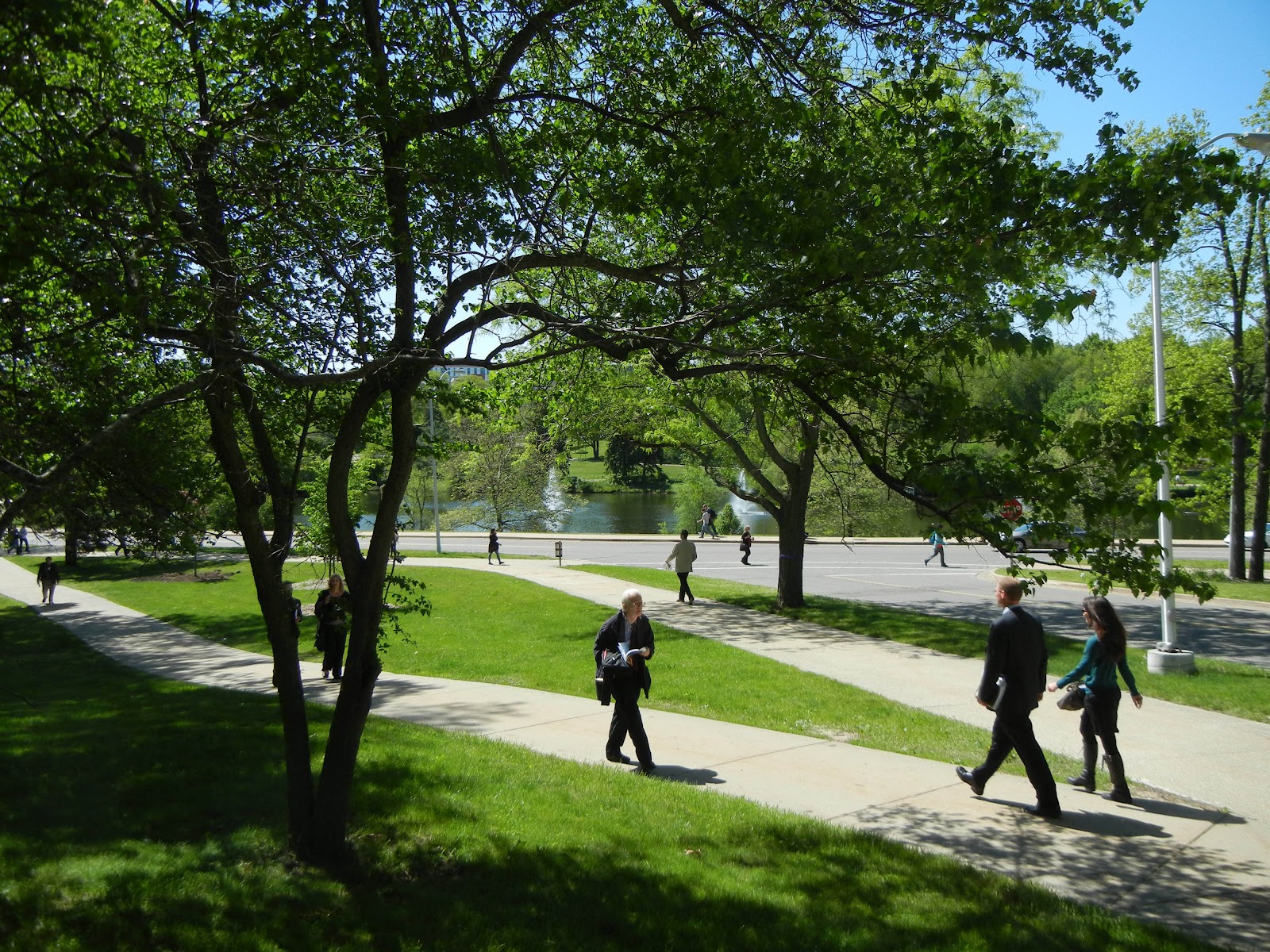 Once I worked out my daily schedule there was the little matter of getting from one session to the next in the time allotted. The campus of Western Michigan University is beautiful, laid out along two hills with a valley in between. The conference utilizes 6 buildings, three on each hill. It's rare to have back-to-back sessions in the same building or even on the same hill, so there's plenty of walking in between sessions, which helps to offset the effects of the soft ice cream in the cafeteria that is so popular at lunch and dinner. The weather was lovely and so the walks between sessions were pleasant. I even had a little time to commune with some of the natives.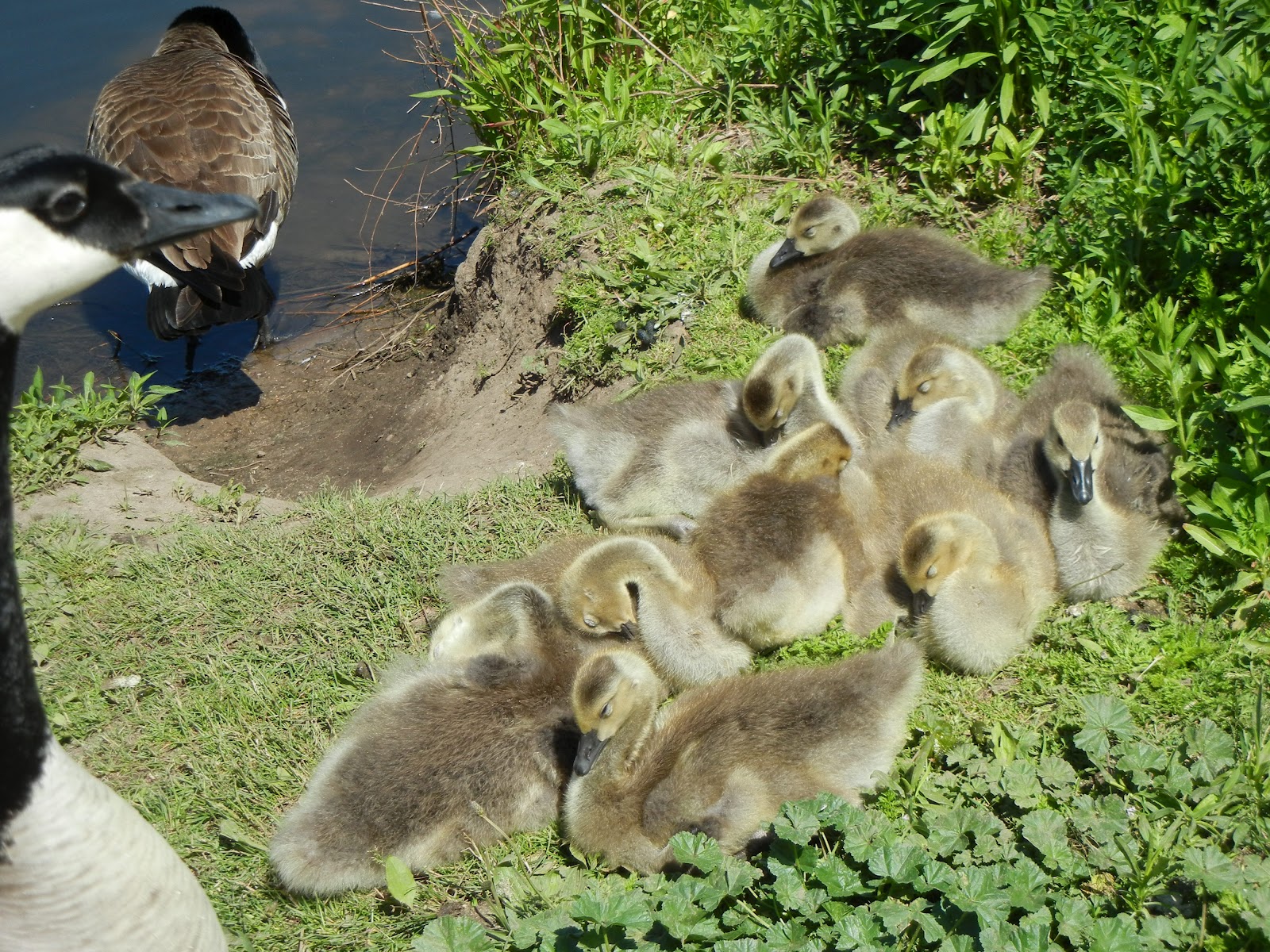 In the late afternoons the exhibitors, the universities and the organizations represented at the conference held receptions – half a dozen at once. More decisions to make. One day I made my way to the Manuscript Library Reception far across campus because I had yet to see the university library which turned out to be quite beautiful and well worth the hike.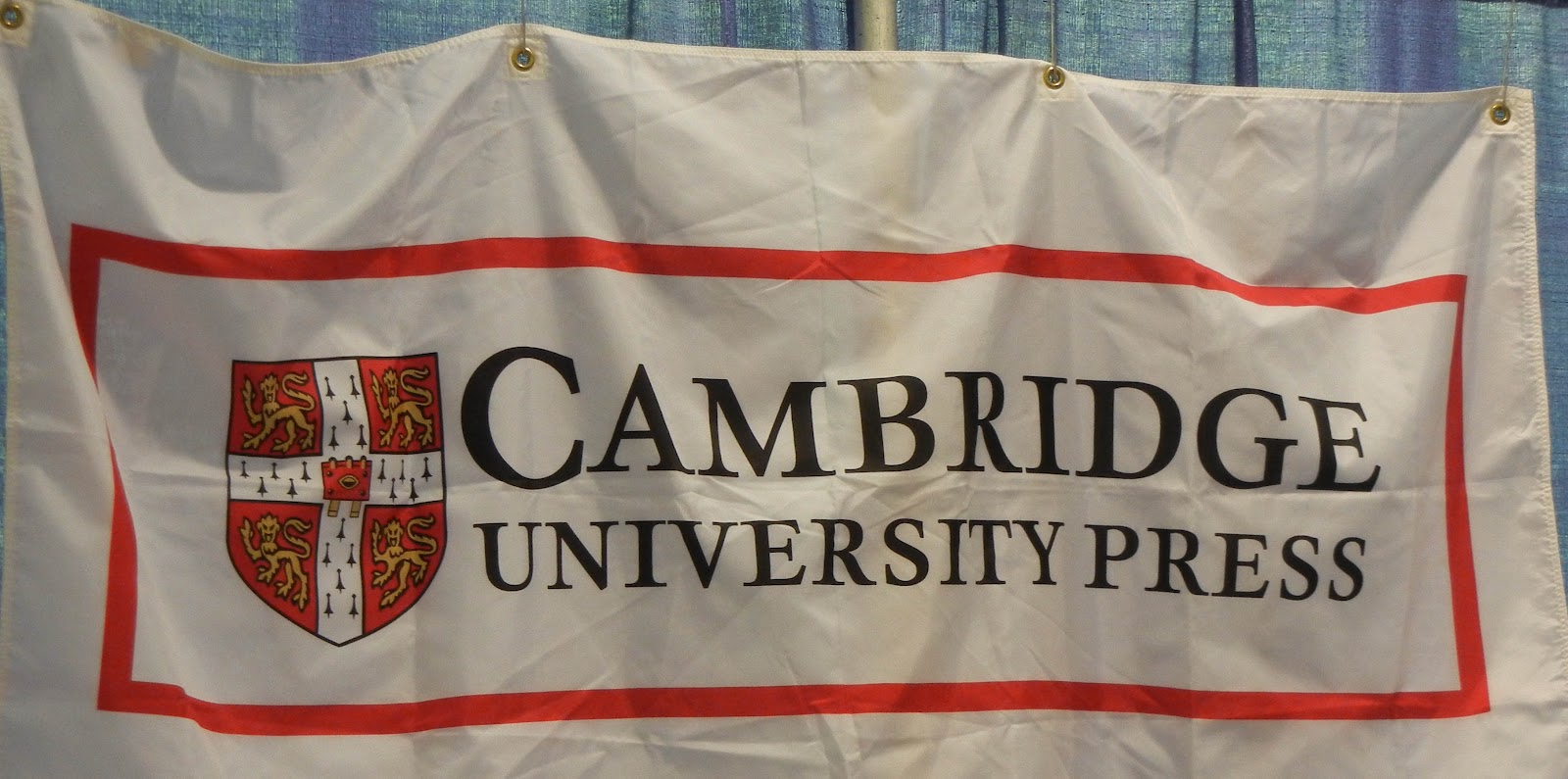 And I had to make time, in between sessions, receptions, lunches and dinners, for the Exhibit Hall. Yes, one can find some fun displays here, but mostly there are books. New books, old books, used books, expensive books and some (not many) that can be had for a song. I bought two new imprints on Norse Mythology and although it looks amazing, I resisted ordering the brand new "Encylopedia of Medieval Dress and Textiles of the British Isles" weighing in at $275.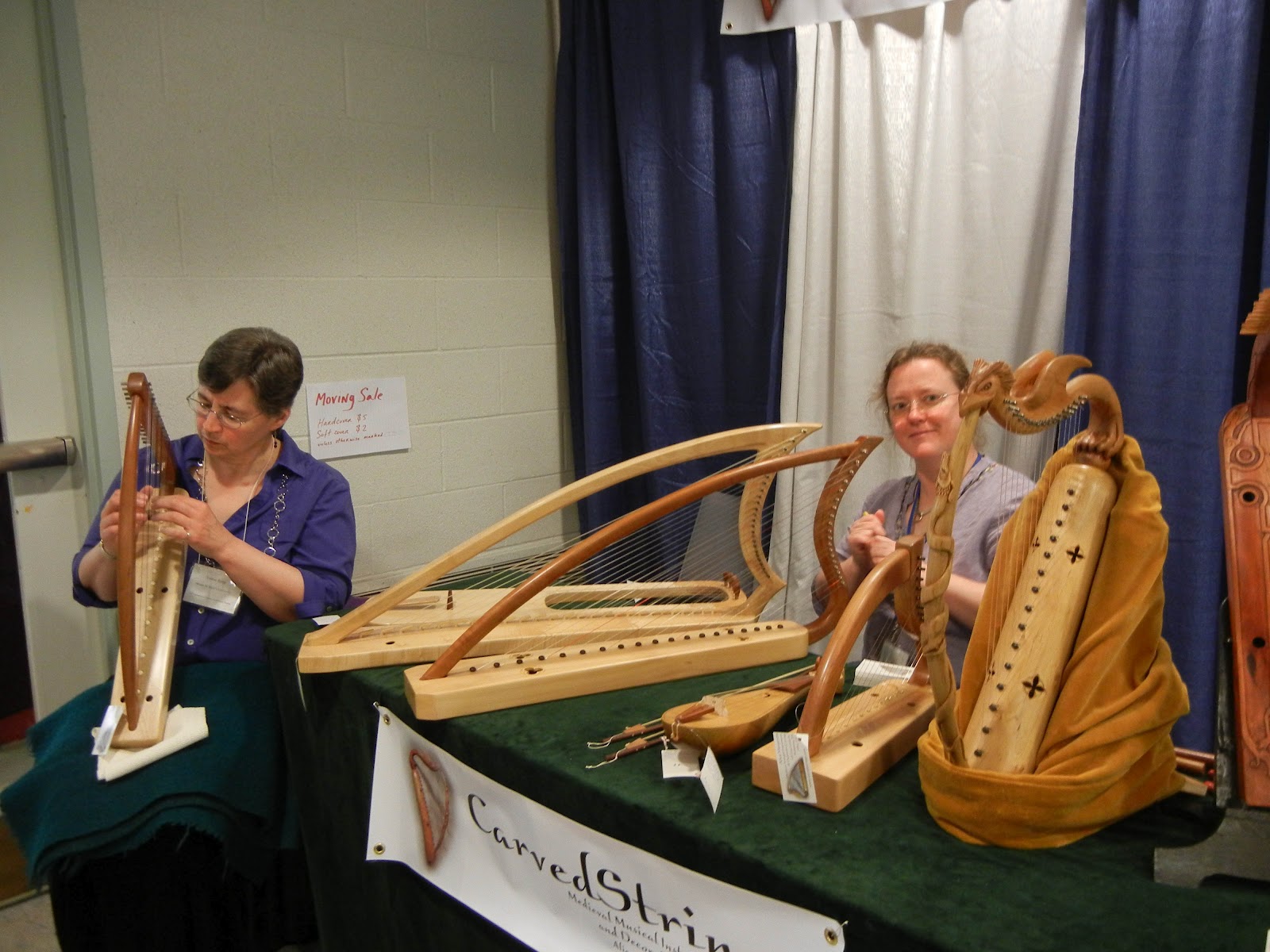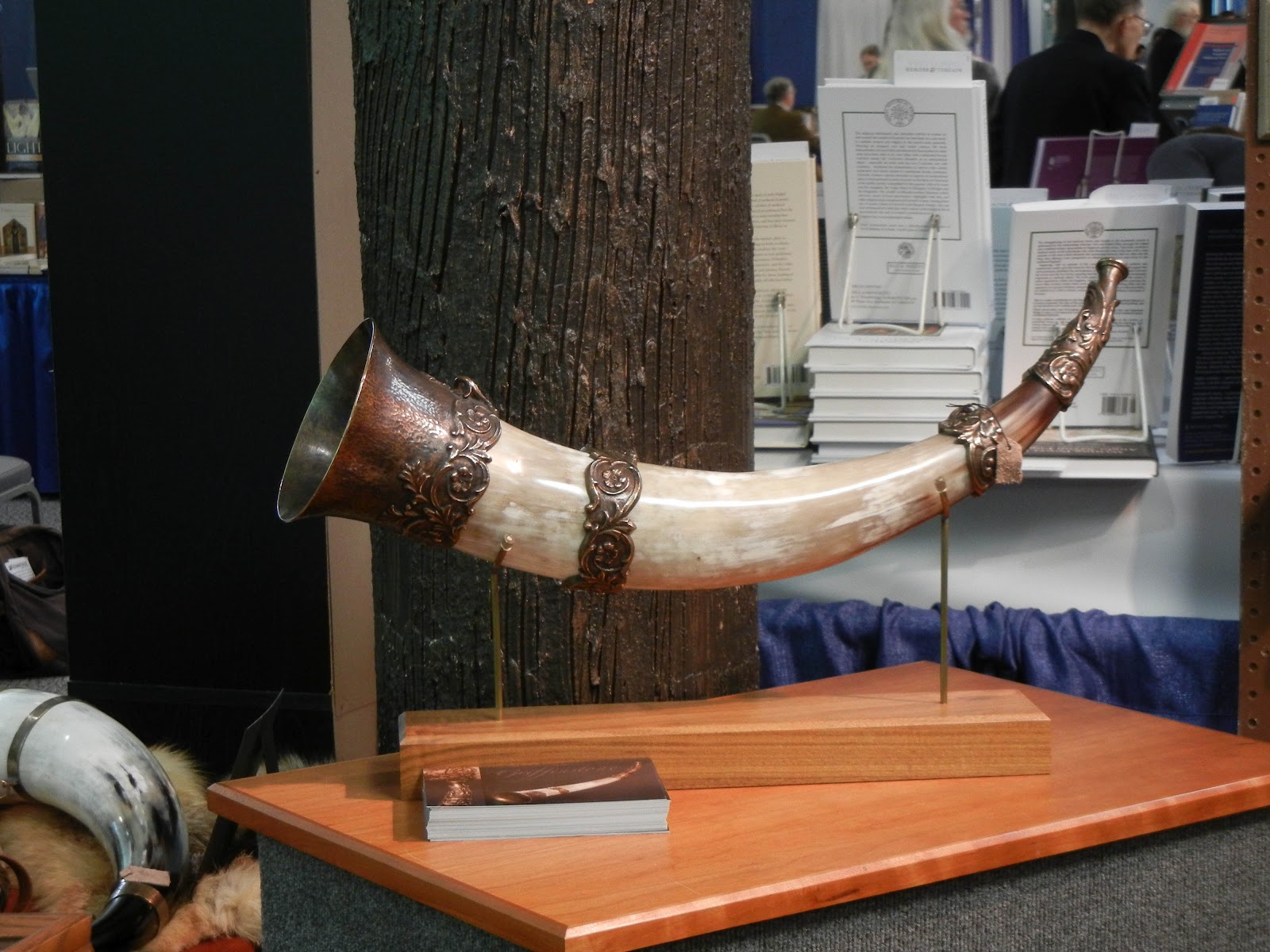 This was my third year at the Congress, and I was still working hard at meeting people. I spoke with men and women from France, Norway, Ireland, England, Germany, Canada, and from all over the U.S. One lunchtime I picked up a couple of Vikings. I knew they were Vikings because of their long hair tied back at the neck and their full beards (although, honestly, most male Medievalists at Kalamazoo – even dressed in suits and ties – have facial hair of some kind or other). But these guys each had the word VIKING scrawled across their name tags. Dead giveaway. They were Viking Age Specialists, one in metal, the other in glass, and over lunch I gleaned some terrific, detailed information about glass beads and Viking Age archaeology. After lunch we attended a session on Practical Insights into the Medieval Long Sword. Of course.

Kazoo Books, bless them, sponsored a lunchtime discussion for authors and readers of medieval historical fiction – a first at Kalamazoo – and I had the opportunity to join Candace Robb (aka Emma Campion), Grace Tiffany and other writers in talking about our books and, among other things, how we go about researching them. Academics, of course, would want to know about THAT! It was a wonderful hour-long session and one that I hope will be repeated in 2013.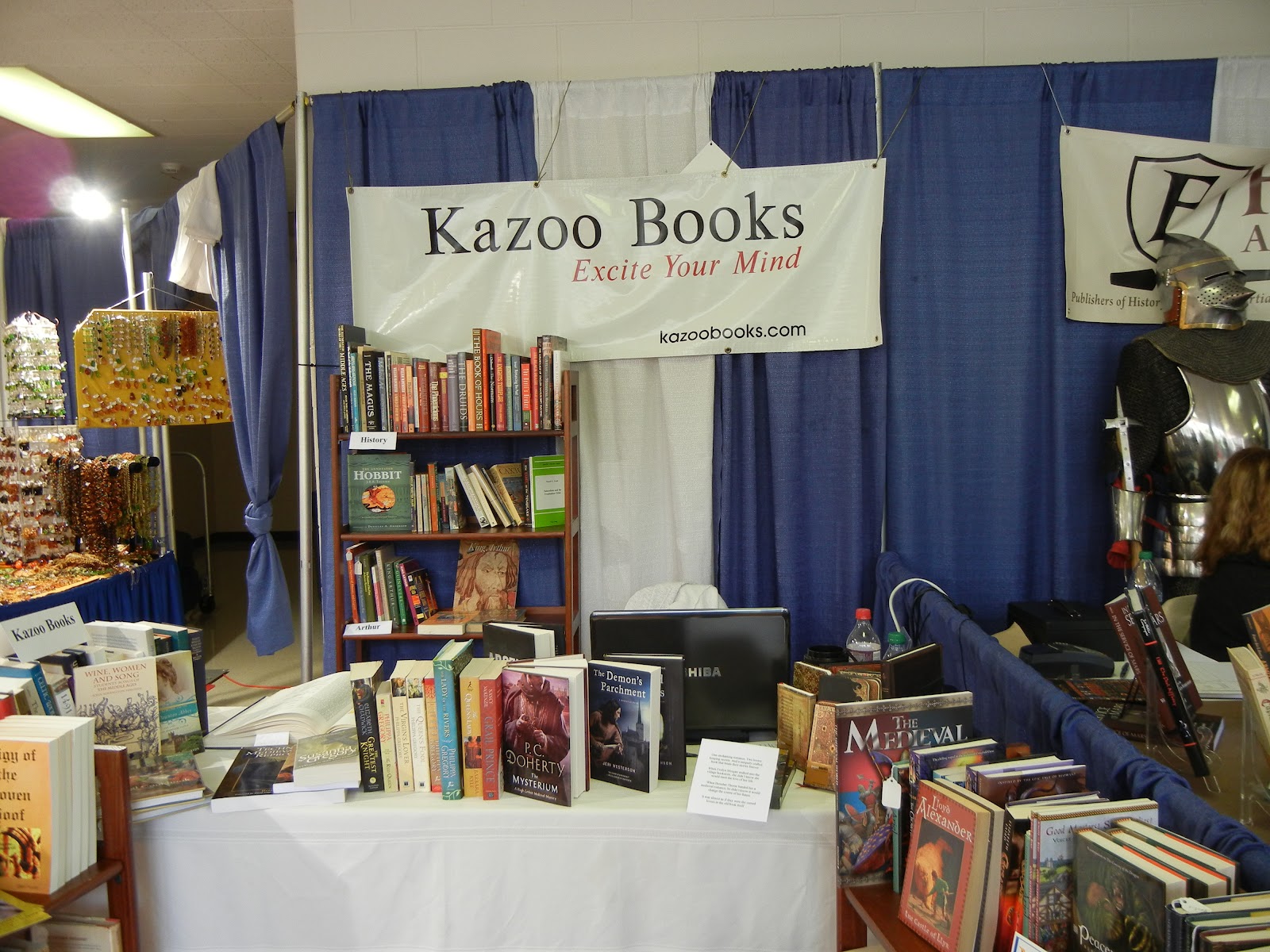 So, from "Revenants, Ghosts, and Trolls" to "The Archaeology of the British Isles and Denmark," not to mention a very helpful bit of one-on-one coaching on how to go about writing a realistic battle scene, this was a successful and satisfying 2012 Medieval Congress.
For more about the Congress, check out Medievalists.net