Posting the last two nights was difficult due to poor internet connection. So there will be two posts tonight.
Copenhagen to Hamburg by train took roughly 6 ½ hours. Did you know that they put the entire train on the ferry that goes from Denmark to Germany across the Fehmarn Belt? The whole train.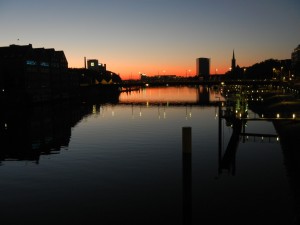 Sunset in Bremen
Picked up the rental car at Hamburg Bahnhof, complete with a g.p.s. we named Gretchen, and we were off to Bremen for our first night in Germany. Bremen's Altstadt (old town) is on an island in the middle of the Weser River, and we were there just in time for the sunset, but too late to catch the 8 mummified bodies in the lead cellar of Dom St. Petri. Nuts!
Next morning we set out for Aachen, hoping to arrive in time to catch the once-a-day English tour of the Aachener Dom. The only way you can get up close and personal with Charlemagne's tomb and throne is to take a tour. Did we make it? No. So we bought a guide book and took a German-language tour.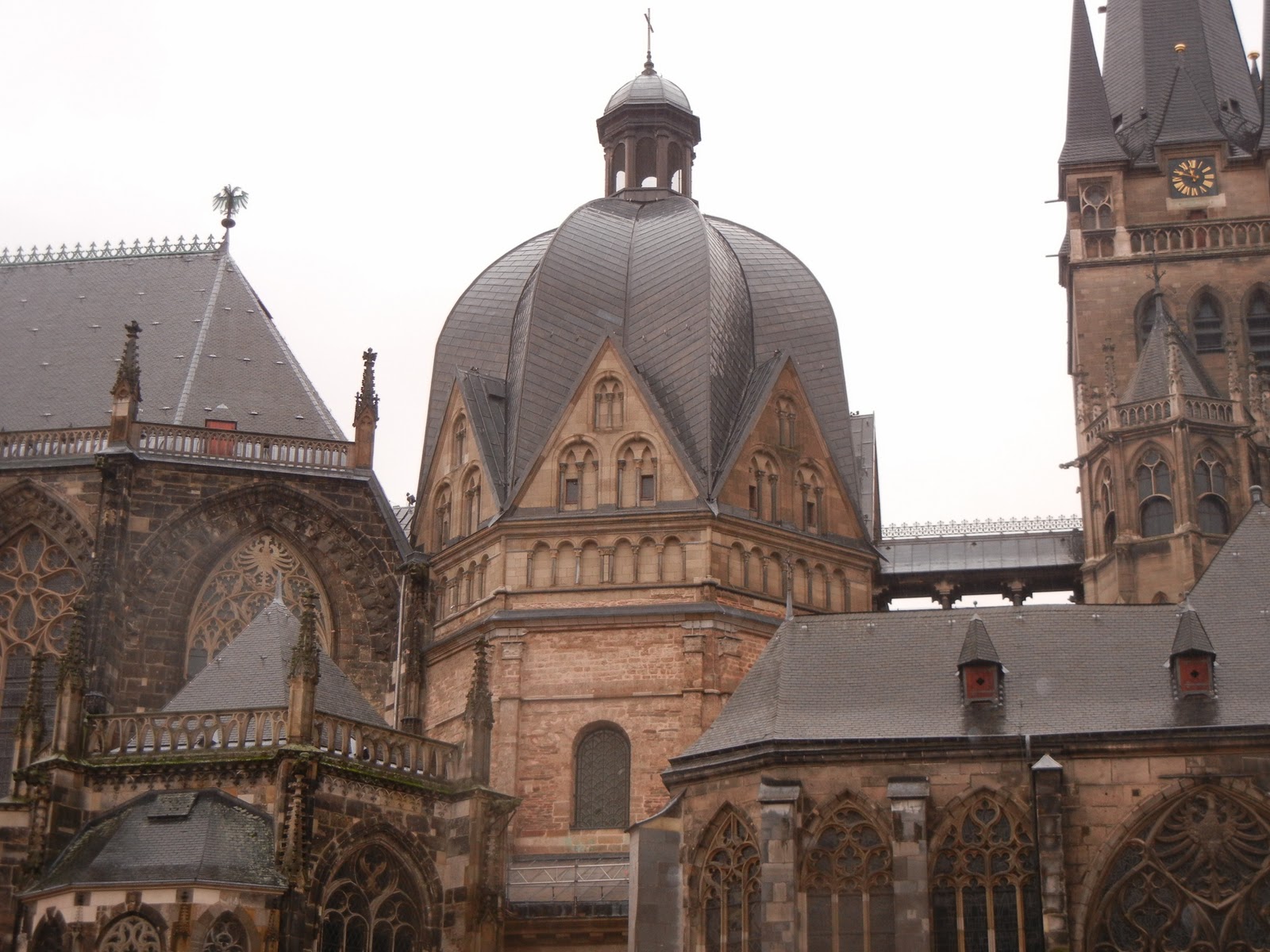 Charlemagne's Chapel from the outside.
The heart of the Aachener Dom is the 9th century Carolingian chapel that is the only remaining portion of Charlemagne's palace. Over the ensuing centuries the cathedral has been built around this central, domed, octagonal, two-storied structure. When you stand beneath its dome, you are standing in a building that dates from 800 A.D., which is towards the end of the Dark Ages (not really as dark as you might think).
Lloyd was struck by the octagonal shape and the high dome. I was struck by the ambulatory and the inner arcades that encircle the cupola.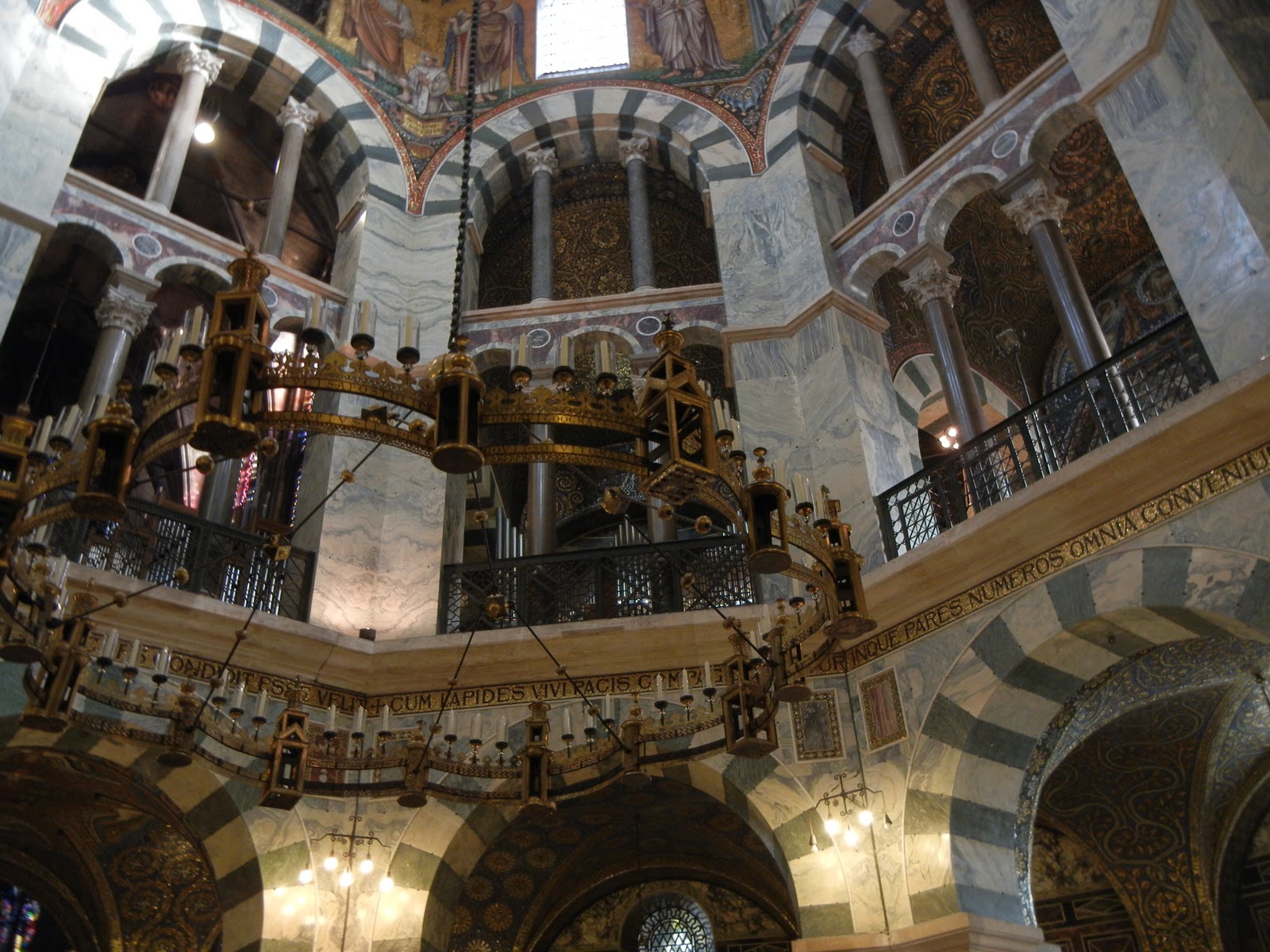 Cloistered vault and upper ambulatory.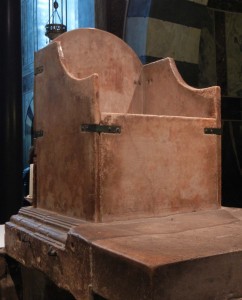 Next up: Where Is Charlemagne?