On March 18 I returned to my old high school in Downey, California, to speak at Career Day.

My talk, given consecutively to three groups of bright-eyed students, was well received although, as I told my listeners, the publishing industry is changing so quickly that anything I could tell them would soon be out of date. I wasn't there, though, to provide a template for how to be a writer as much as to offer encouragement and inspiration, and to convey the importance of passion, persistence and hard work.
At the same time I was walking in a waking dream – through the hallways and classrooms that I'd known in my teens. I'd been asked to talk about my high school days, and I obliged by explaining that my memories of high school were suffused with the music of the sixties. The Beach Boys; The Beatles; Peter, Paul & Mary; The Mamas & The Papas; Judy Collins; Joan Baez and so many more talented artists were an inspiration to me and to an entire generation. In my case it drew me into a band and occasionally onto a stage. I had pictures to prove it, which I displayed with the bitter-sweet reflection that although the photos had nothing to do with my life now, they captured some part of me, some passionate flame that still burns, I hope, although in a different way.
When I left Downey I returned to our Long Beach hotel, to a place called The Pike. In the sixties it was an amusement park – a great Friday night hang-out spot for teens if you knew someone with a car who could get you there. We would dare each other to ride The Cyclone – a wooden roller coaster that hung out over the water.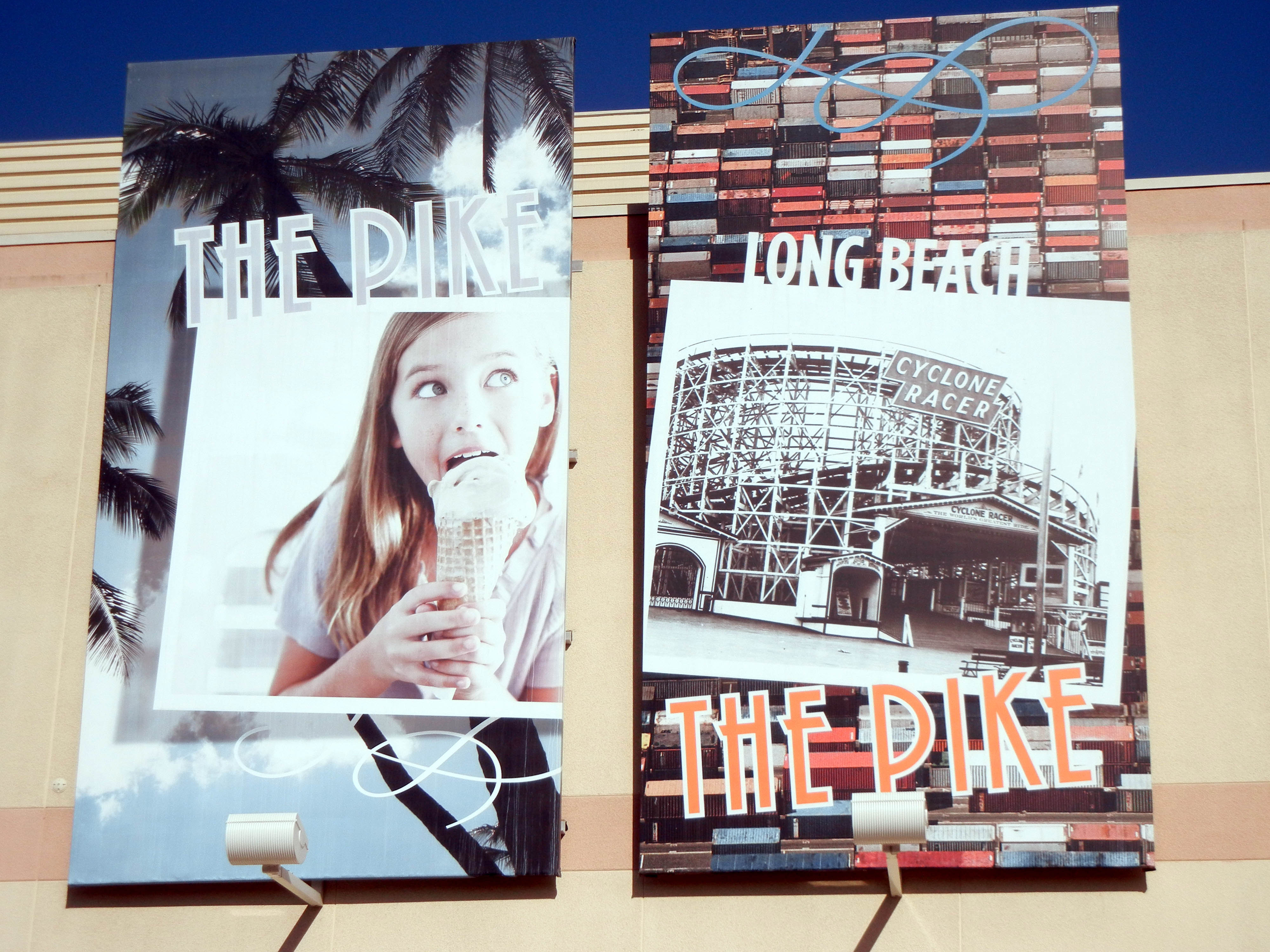 I don't remember ever taking up that challenge, but perhaps I did and have mercifully forgotten! The only things that remain from those days are the name, the many black and white posters recalling its glorious past, a Ferris Wheel, and – from the seventies – the Queen Mary.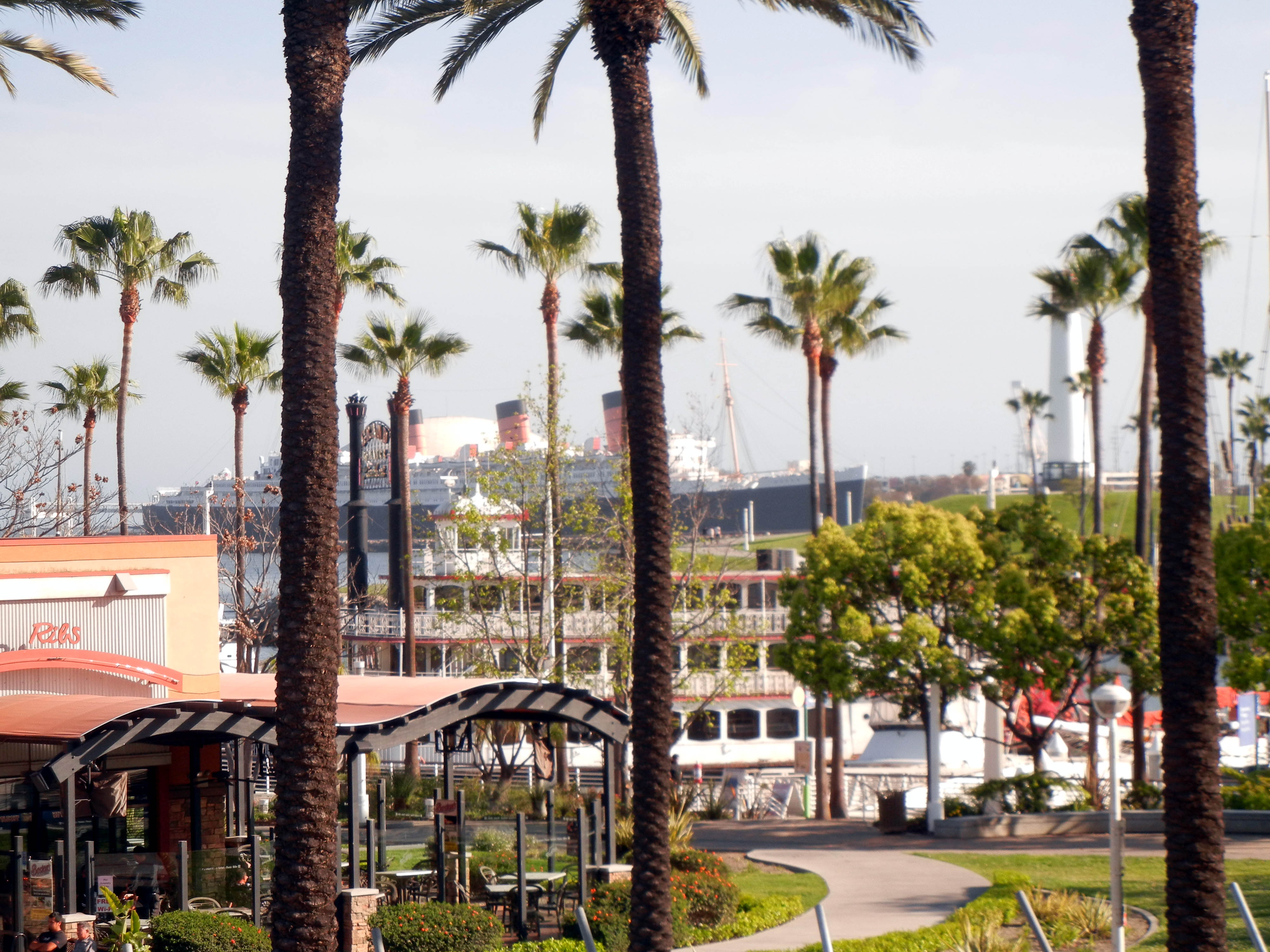 It was a pleasant stroll from our hotel to the massive luxury liner, and on our last night in Long Beach we walked over to dine at Sir Winston's Restaurant above the Promenade Deck. The lovely, wood-paneled room with long, narrow windows looking out on the marina offered elegant dining if you ignored the man in plaid Bermudas at the next table.
It also offered Grand Marnier Souffle for dessert and, yes, we accepted.
We looked at relics from the Queen Mary's glory days: photos of the ship's accommodations and grand assembly rooms; portraits of those who sailed on her, from Fred Astaire, Liberace, and Loretta Young to Wallace Simpson and her prince; a silver bowl filled with roses that once sat on the Captain's Table; a shop that today offers items of Chinoiserie just as it did in the forties. Did I photograph any of those things? No. I snapped a picture of an item so familiar from my childhood that it stopped me in my tracks the moment that I spotted it.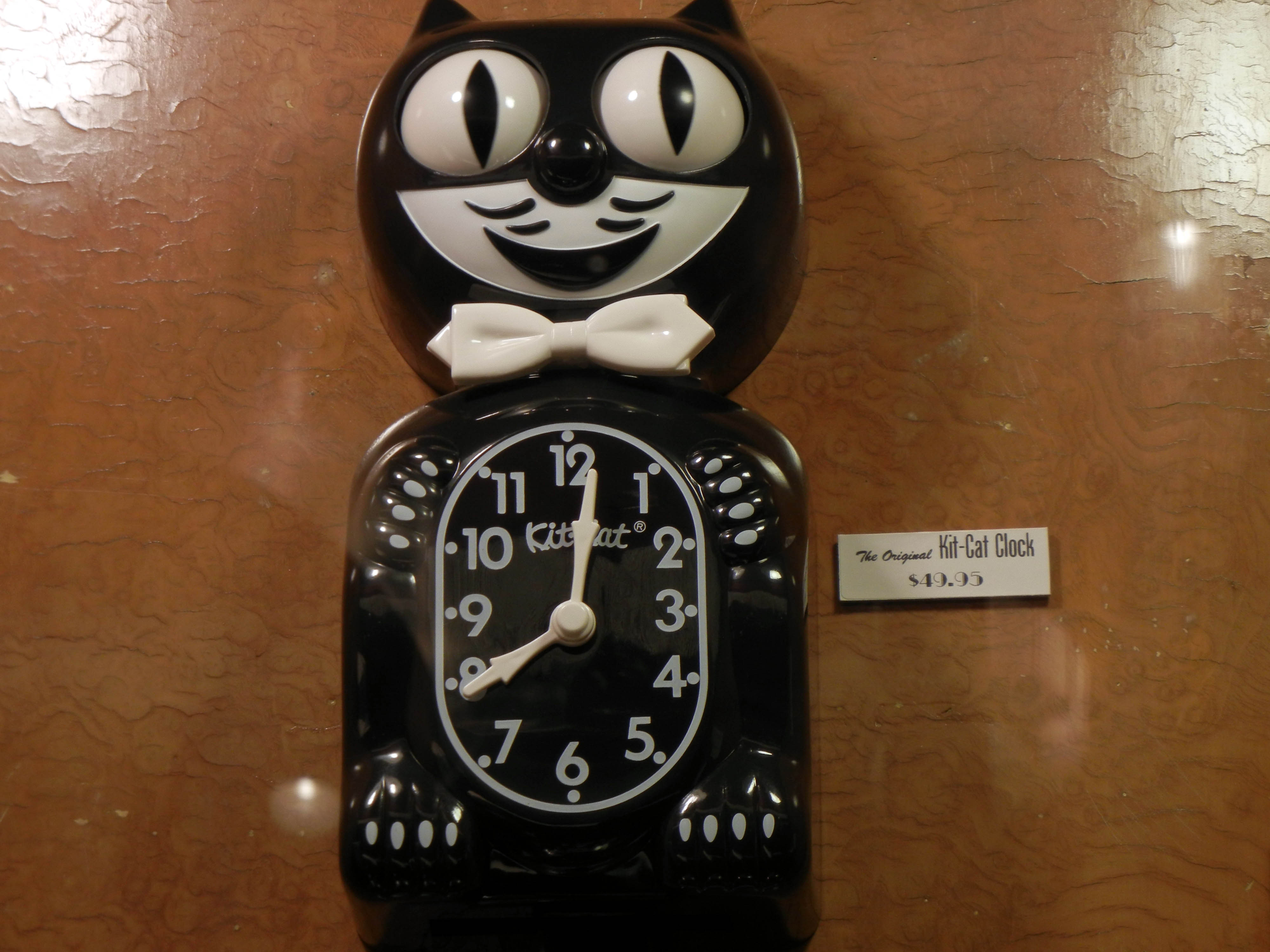 We had a clock just like this hanging on our kitchen wall, and by studying it I learned to tell time.
Occasionally time is fluid, and history quite personal. Thomas Wolfe tells us that you cannot go home again; sometimes, though, it's possible to get pretty darned close – or perhaps, as close as you dare!