If you've read all five books in George R.R.Martin's A Song Of Ice and Fire series, you may be looking for some reading material to tide you over until book 6 arrives. Here are some suggestions drawn from my own bookshelf.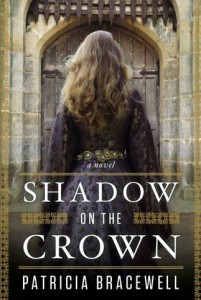 1. Shadow on the Crown, by Patricia Bracewell
Well, natch! What did you expect? I can attest that I've read this one probably 150 times. A haunted king, a beautiful young queen, an ambitious prince, a noble's ruthless daughter and boatloads of marauding Vikings lead to violence and intrigue in early medieval England. No dragons, alas.

2. Grail Quest Series, by Bernard Cornwell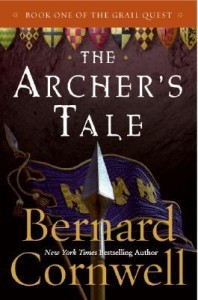 Three books: The Archer's Tale, Vagabond, & Heretic
Cornwell takes us to the Battle of Crecy in the first book of this series, a fast-moving tale of medieval heroics and villainy. You won't find much court life here, but you will come away with a great respect for the English longbow and the men who fought with them. Personally, I found Thomas of Hookton irresistible.
3. Aginco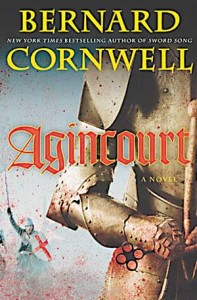 urt, by Bernard Cornwell
This is a blow by blow account of events leading to one of the greatest battles ever fought, at least from the English point of view. Cornwell gives us numerous characters to either love or hate, personalizing for us the facelessness of medieval warfare. Lots of gore in this one, but he couldn't avoid it, given his subject. The historical note at the end is as fascinating as the novel itself.
4. The Camulod Chronicles, by Jack Whyte
Eight books: The Skystone, The Singing Sword, The Eagle's Brood, The Saxon Shore, The Fort at River's Bend, The Sorcerer: Metamorphoses, Uther, The Lance Thrower, The Eagle
What was the island of Britannia like after the Romans left? And what of the Ro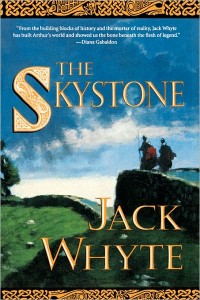 mans who did not leave, but remained behind to defend it against the darkness that was descending upon the world? Whyte answers these questions and in doing so creates a back story for the tale of King Arthur that is utterly believable and captivating. Friendships, alliances, a remarkable sword, as well as Roman ingenuity and tactics all play a role in this wonderful series. Arthur doesn't show up until Book 4. Caveat: I have not read the final two books because Uther was a disappointment. For my money, the first three books of the series are the best.
5. The Oathsworn, by Robert Low
Five books so far: The Whale Road, The Wolf Sea, The White Raven, The Prow Beast, Crowbone
If you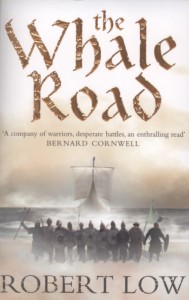 like Vikings these books are for you! I've only read the most recent, Crowbone, but oh what a read it is. Low brings one of my favorite historical villains, a young Olaf Tyrggvason, to roaring life in this novel. If Tyrion from Game of Thrones was ever picked up by this Viking crew, I'm not sure he would survive. A big plus: Low's language is stunning.
6. The Greatest Knight, by Elizabeth Chadwick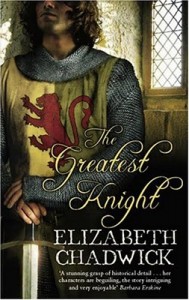 There is plenty of high medieval action in this novel about William Marshall, a 12th century English knight. I will always wonder how Chadwick managed to learn so many details about jousting without actually going out and doing it herself. We are in the world of Lion in Winter with this book, but the larger than life historical figures of Eleanor of Aquitaine and Henry II are overshadowed by William Marshall. I had never heard of this man before I read this book. Chadwick brings the man and his world to life, and tells a rip-roaring good story to boot.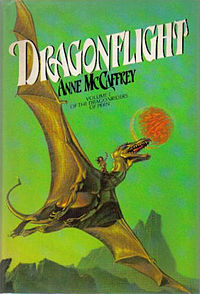 7. The Dragonriders of Pern, by Anne McCaffrey
Dragonflight, Dragonquest and The White Dragon
Hopefully Daenery Targaryen's experience with her dragons will send a new generation to the books of the original dragon lady, Anne McCaffrey. In a nutshell, dragons and their riders defend the planet of Pern from Threadfall, but there is so much more to these books than flying dragons torching the mindless, deadly rain. Like Tolkien and Martin, McCaffrey creates an imaginary world that is familiar to us and at the same time eerily strange. She invents everything from habitats to social organization to mating rituals, a world with its own logic and an ancient history. There are actually twenty-two books about the dragonriders of Pern, covering millennia. I only had the opportunity to read the first three, which I loved. The Kindle editions, I've read, appear to have a great many copy-editing flaws, which is too bad. Look for the books in your library or in used bookstores.
So there you have it, a list of twenty-two books, some from the middle of the last century, others brand new. Go get lost in a book!