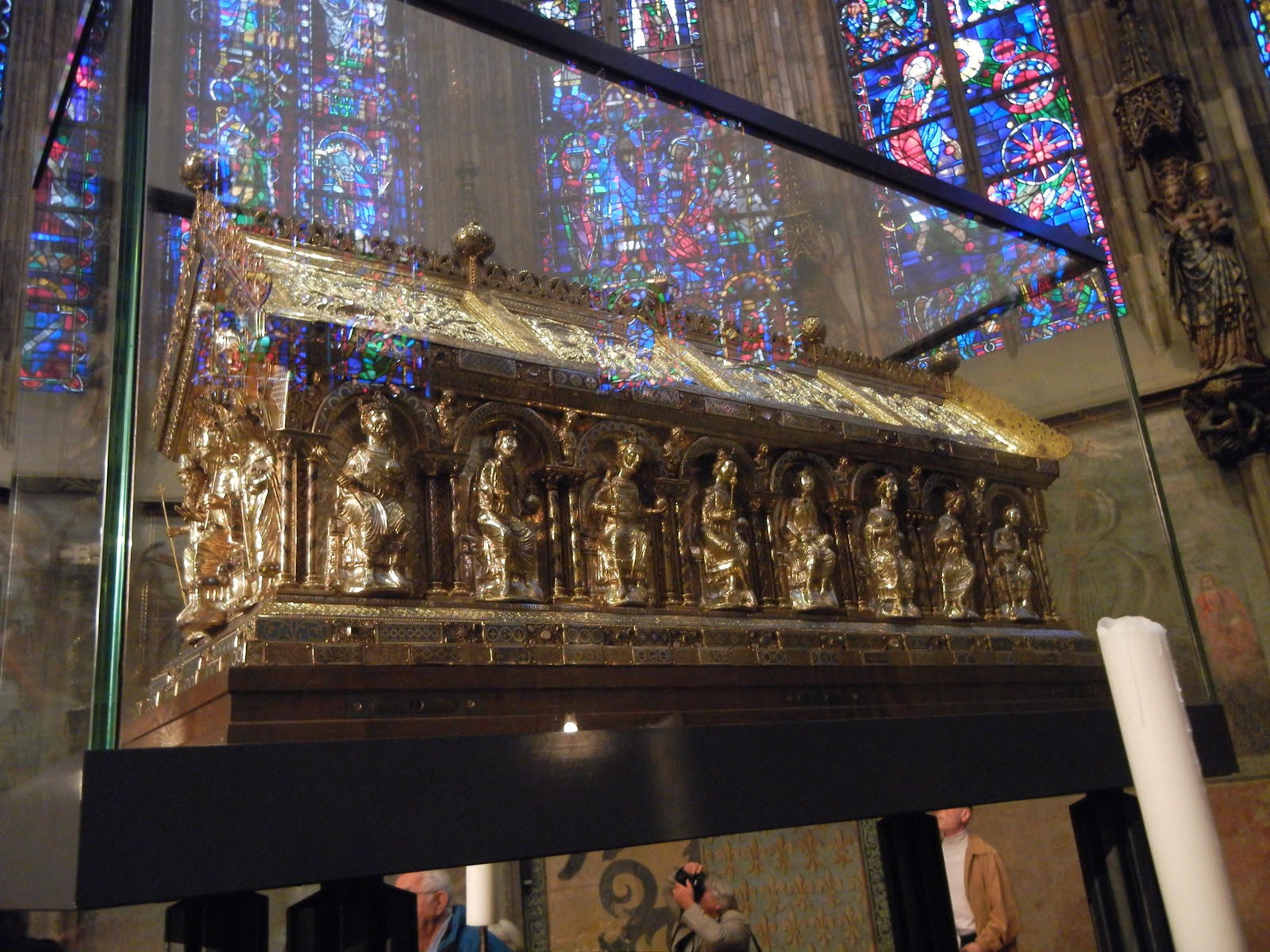 Charlemagne was buried several times. Once in a Roman marble sarcophagus; once, apparently, sitting bolt upright in a magnificent underground chamber that was opened in the year A.D. 1000 and has yet to be re-discovered; and finally in the silver and gold casket that is enshrined in the Aachener Dom, the remains placed there in 1215.
But wait. Not all of Charlemagne's mortal remains are in his shrine. Some of his bones are in the Cathedral Treasury, in three of the four great reliquaries that made Aachen a place of pilgrimage throughout the Middle Ages.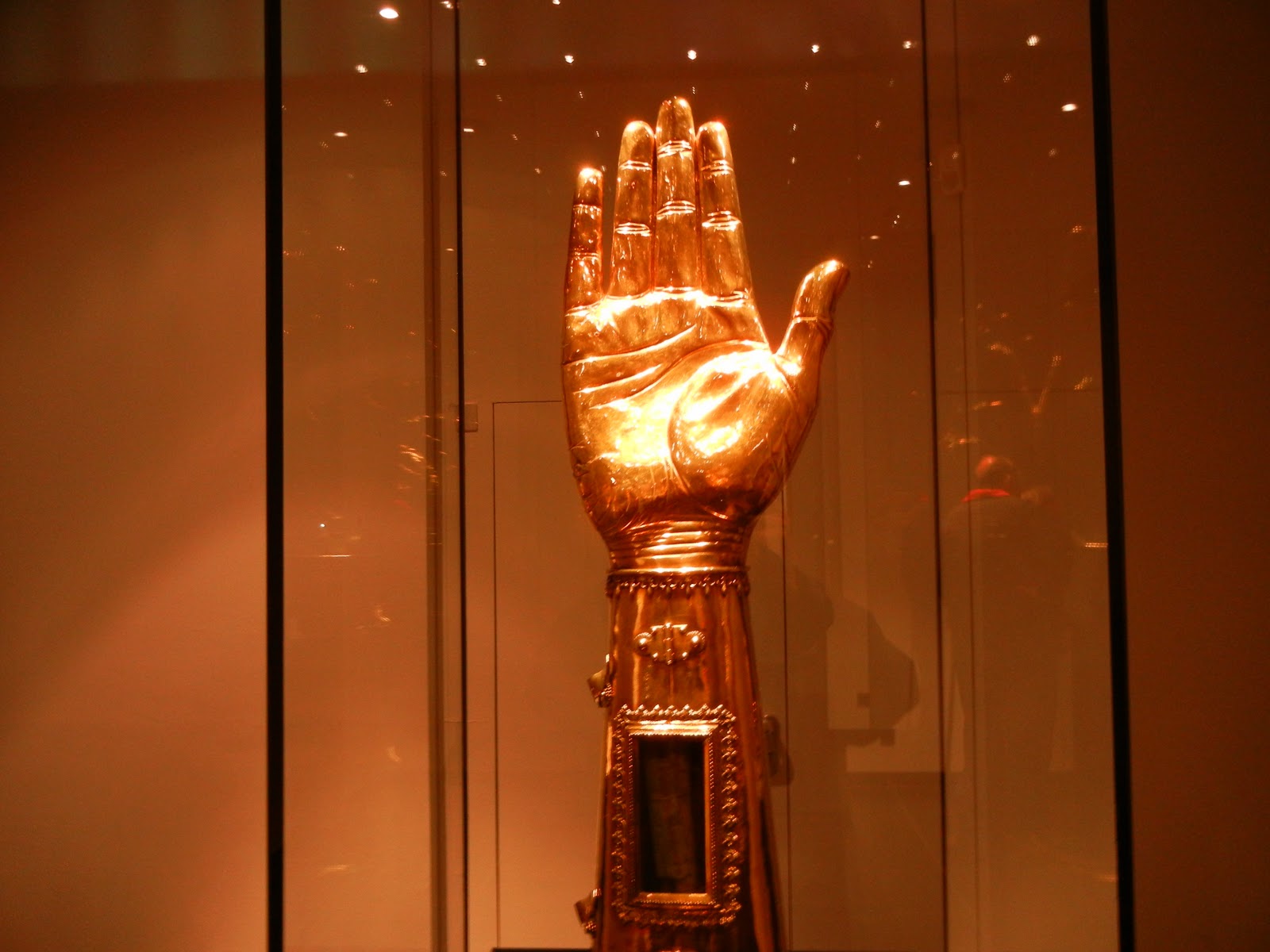 First up, the Arm Reliquary, made from guilt silver, which holds Charlemagne's right forearm. You can see it in the picture at the left, in the window below the wrist. The bones were placed there on 12 October, 1481.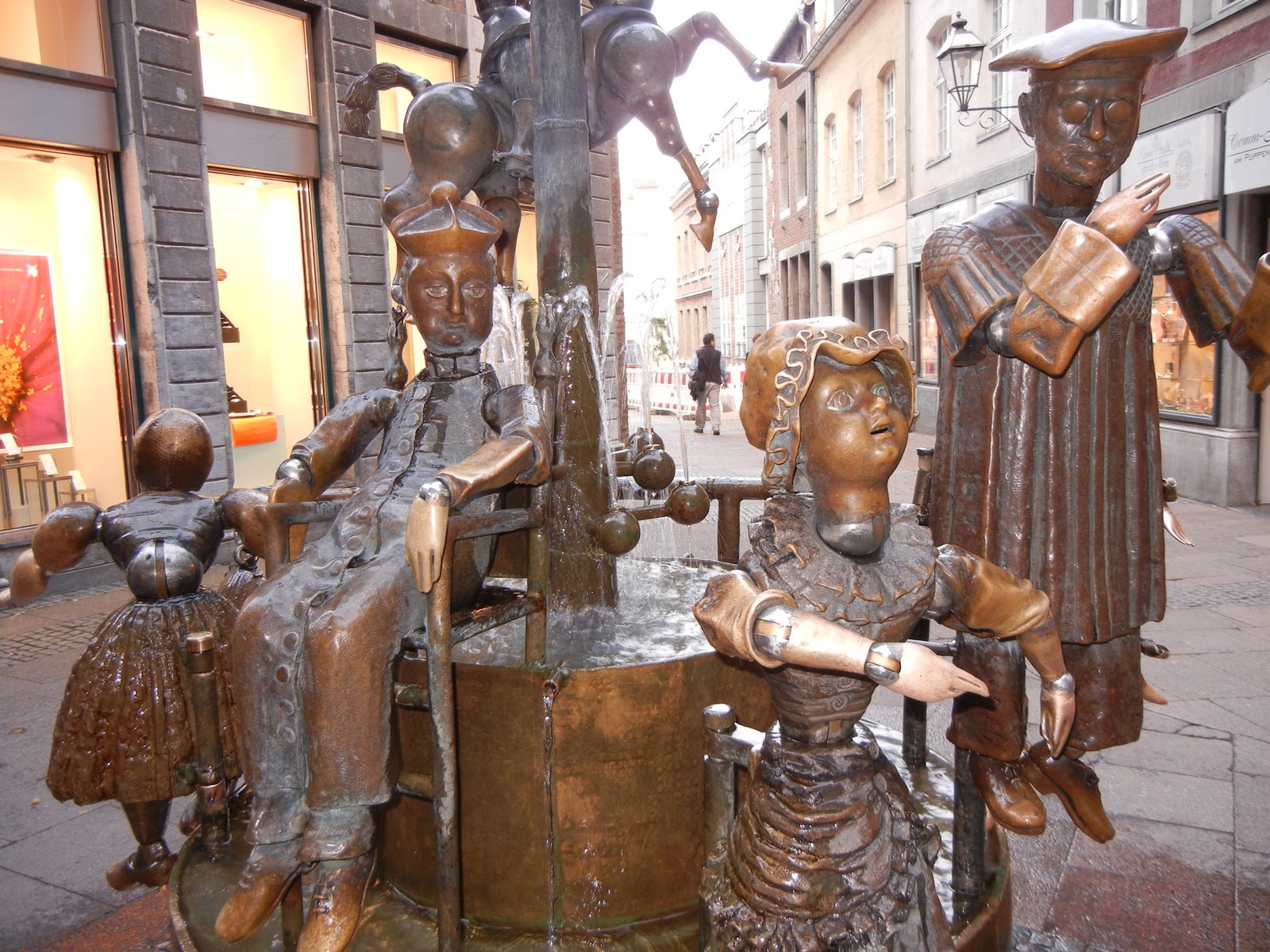 Aachen is not just about Charlemagne, though. The area surrounding the cathedral is brimming with shops, restaurants, galleries, medieval buildings, wonderful tea shops, fountains – Aachen began life as a Roman spa, and supposedly Charlemagne made it his capital because the waters eased his rheumatism. Aachen also has bakeries that sell decadent treats, which we managed to avoid. In Aachen, anyway. We've made up for that since. Trust me.