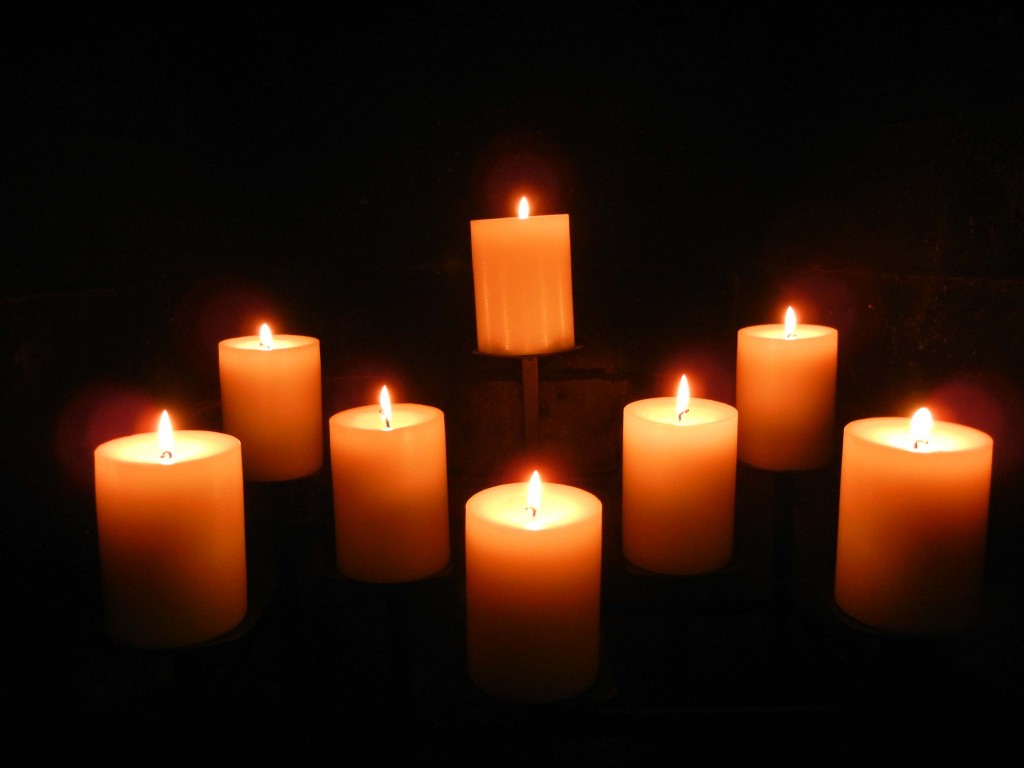 My favorite part of Christmas is the singing of carols – in the midst of darkness a plea for light. The music of the carols, some of their melodies floating down to us from the Middle Ages, can lift hearts even in times of deepest darkness.
There is a wonderful story about the first performance of Silent Night – Stille Nacht. Do you know it? It was first sung at Midnight Mass on Christmas Eve, 1818, in Oberndorf, Austria.
The singers were Father Joseph Mohr, who wrote the lyrics, and Franz Gruber who composed the melody. The organ in St. Niklaus Kirche was broken that Christmas Eve – its bellows gnawed by mice.  So Silent Night was first sung, not with an organ, but with the simple accompaniment of Fr. Mohr's guitar.
Another carol that has an interesting history is In the Bleak Midwinter, which was first a a poem written by Christina Rosetti in 1872.
Gustav Horst set it to a beautiful, haunting melody in 1906, performed here by the Gloucester Cathedral Choir. bit.ly/119IRG A few years later Harold Darke wrote a different version which is quite popular, I understand, in England. The Winchester Cathedral Choir performed it in 1968 in the glorious cathedral that dates back to the 11th century. bit.ly/RaXg0l
In 2008, Darke's setting of In the Bleak Midwinter was voted the best Christmas carol by some of the world's leading choirmasters, and choirs all over the world sing it at Christmas time in darkened churches aglow with candles. All very medieval, if you ask me, even though the carol is relatively new. But you know what? I like the Horst version best, and because in my home there are no organs or trumpets or timpani, I like to sing it to the accompaniment of my old guitar, just the way Fr. Mohr sang "Silent Night".
I wish you a music-filled Christmas and the solace of light, even in the darkest night!