On Tuesday morning I woke at 3:15 a.m. to find Lloyd peering out the window."What is it?" I asked"There's a bear out there."
A bear. I should take a photo for my blog, I thought.
But it was 3:15, and a ravaging bear might not take kindly to a photographer's flash. I went back to sleep.
In the morning, outside, a garbage can lay pillaged, trash scattered everywhere, a reminder that we were in bear territory.
Inside our "chalet", surrounded by all the comforts of civilization, it was easy to forget that Mother Nature lay just beyond the door lintel, and that sometimes she played rough.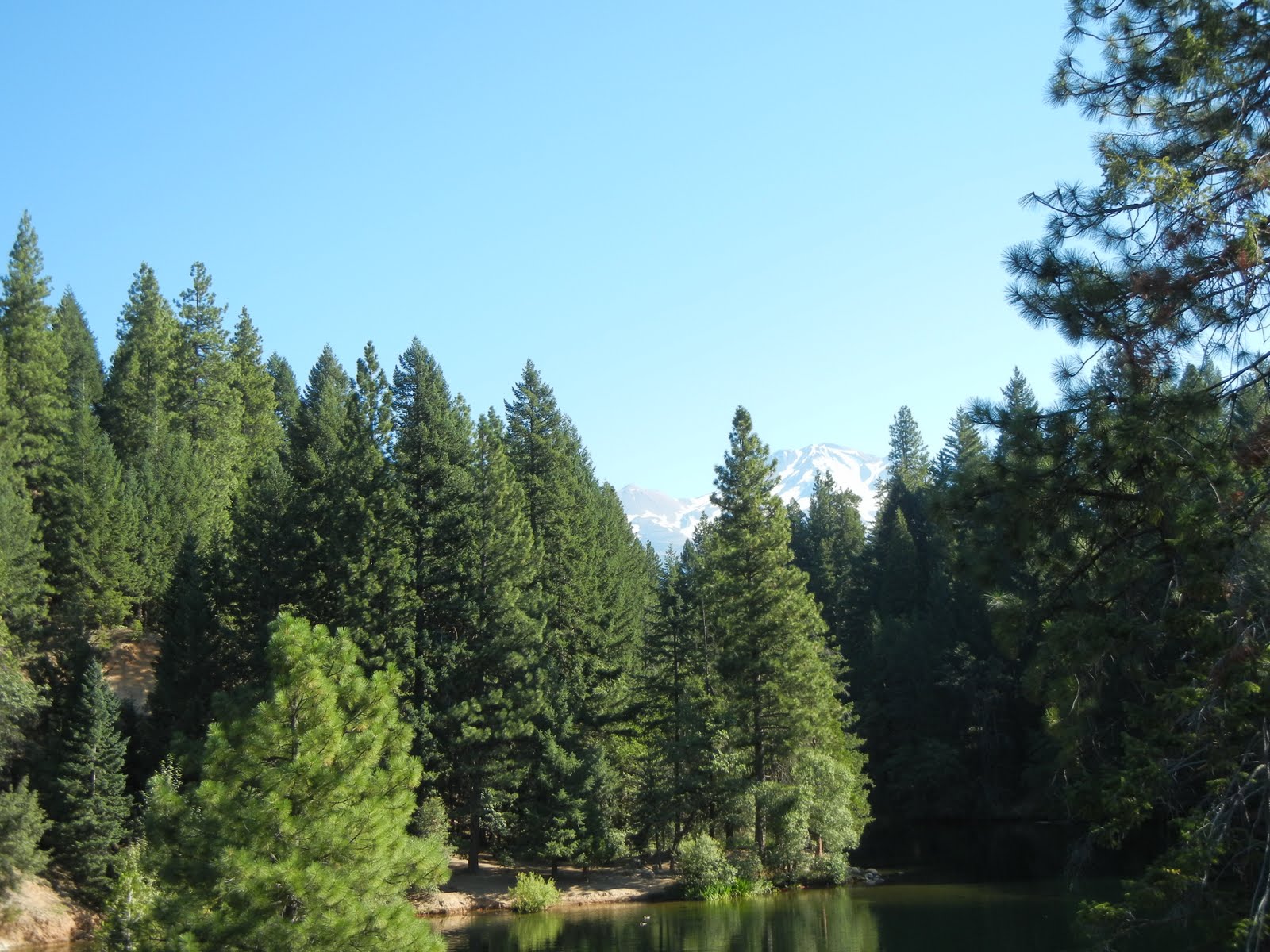 Lake Siskiyou, which we cannot agree on how to pronounce.
ASHLAND
REVIEW
Willful, by Michael Rohd
Avante garde. Performance art. Non-linear storytelling. I can think of no other way to describe this play. Never before have I handed in my ticket at the theater door only to be given earphones, a listening device and a map! Divided into three groups, the audience first had to find its way to one of three separate performance areas where each group was witness to three different opening scenes. For scenes 2, 3 and 4, the audience was directed to move, as one, to 3 locations, one after the other, and the threads of the separate stories slowly came together, but not in any linear way. Time and memory were fluid, and the characters, along with the audience were on a voyage of discovery.
I think you'd have to see the play 3 times to really understand all the stories and how they are related.
I think I liked it.