Welcome to the Bracewell Travel Blog. Up first: The Shakespeare Festival at Ashland, Oregon.
The Festival was instituted in 1935, but I have only been attending since some time in the 1990's. Things in Ashland have changed over the years, of course. Even in the twenty or so years (lord! That long?) that I have been attending performances there: new theatres built, old ones closed, hotels, restaurants and boutiques have come and gone. One change distressed me. Once, there was a room in the Festival Museum where you could play dress-up with costumes from previous years, resulting in photos like this: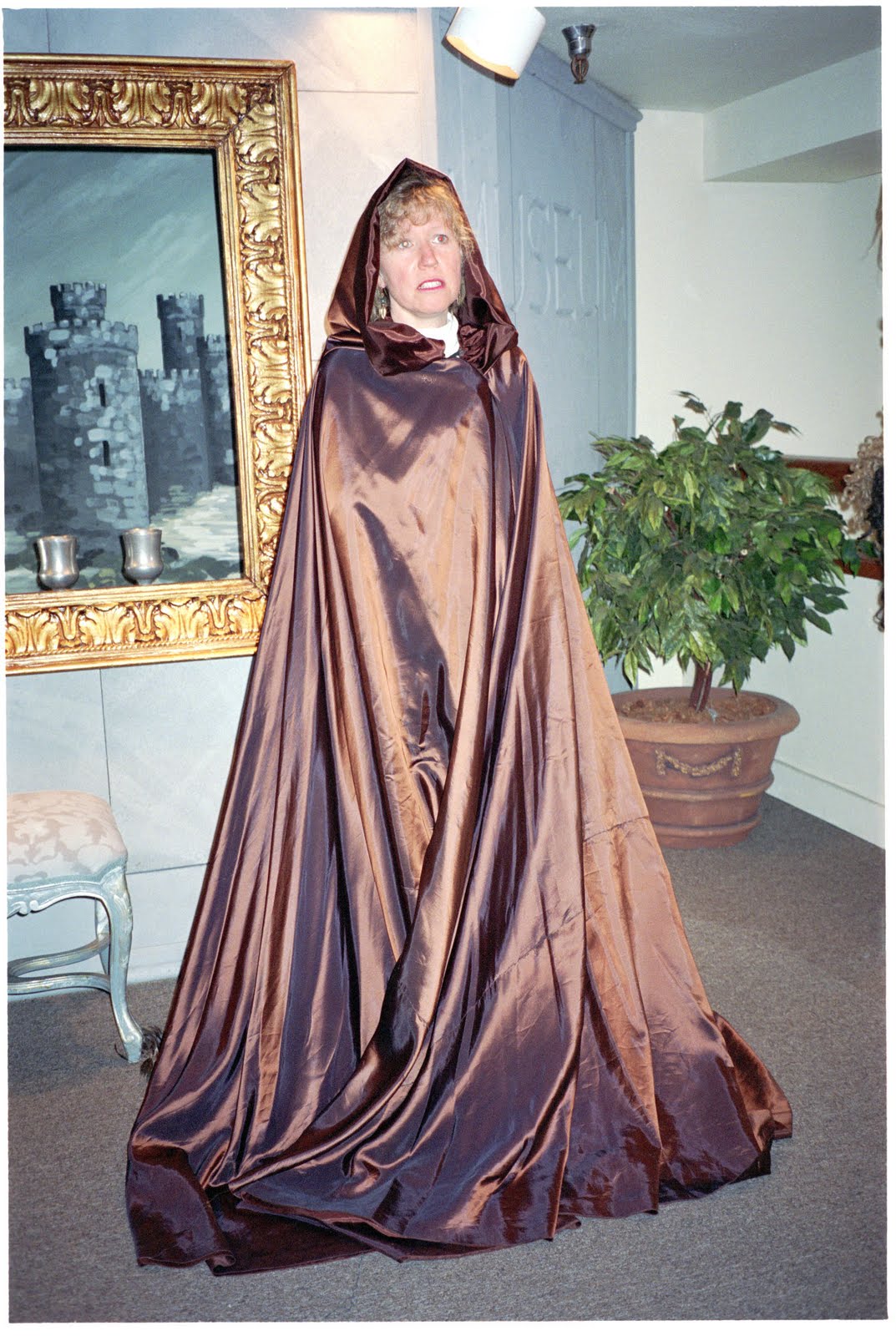 Or like this: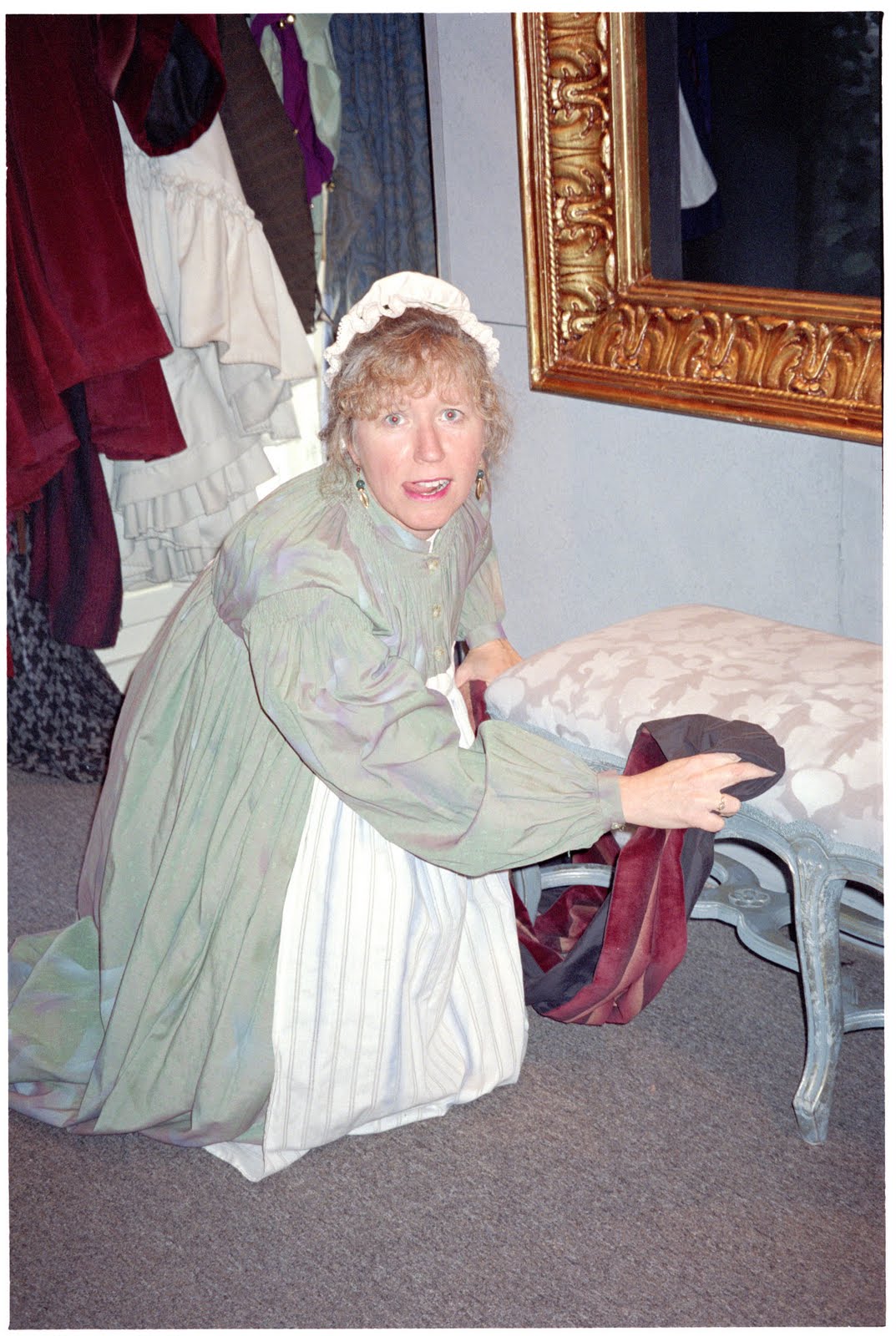 Or like this: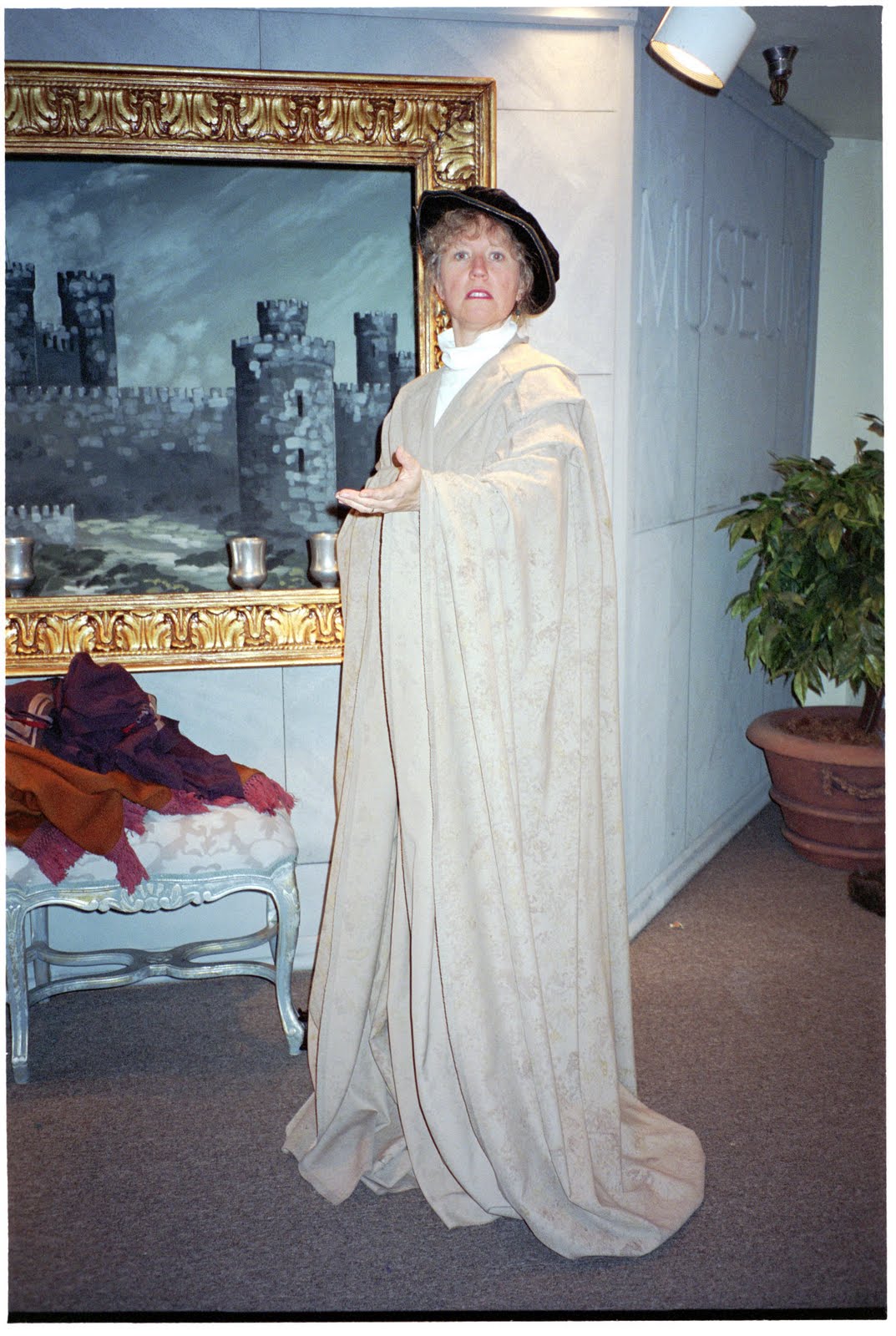 Alas, no longer. That room is gone, although I don't know why. (Wouldn't you just kill for that russet cape??)
But, the play's the thing, right? On my first trips I spent the day in the shops in town, or exploring the neighborhoods and Lithia Park, or driving up to Jacksonville (terrific graveyard). Nights were reserved for dinner and the theater – not always the Shakespeare Festival, but sometimes the little Cabaret Theatre on First St. I limited myself to one play per day. This year, though, it's two plays a day, rain or shine.
2011 Theatre Schedule:
Willful…August: Osage County…Measure for Measure… Love's Labor's Lost… Julius Caesar… Henry IV, Part Two.
Check back here for reviews and for more about Ashland.