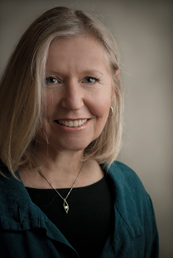 I am a writer of historical fiction set in 11th century England. My debut novel, Shadow on the Crown, is the first book in a trilogy about Emma of Normandy, whose marriage in A.D. 1002 to an English king set in motion a series of events that would lead, eventually, to the Norman Conquest of A.D. 1066.
The sequel to Shadow on the Crown is titled The Price of Blood, and it is slated for publication in early 2015. It continues Emma's story through six eventful and desperate years when Viking raids, the treachery of ruthless men, and the subtle schemes of ambitious women bring the English kingdom to the brink of disaster.
The turn of the first millennium in England was a terrible time, one far better to read about than it would have been to live through. I hope that your exploration of this website will pique your interest in the Anglo-Saxon period and in a very remarkable woman: Emma of Normandy, England's twice-crowned queen.
Welcome!