A breathtaking conclusion to Bracewell's Emma of Normandy Trilogy, brimming with treachery, heartache, tenderness and passion as the English queen confronts ambitious and traitorous councilors, invading armies and the Danish king's power-hungry concubine.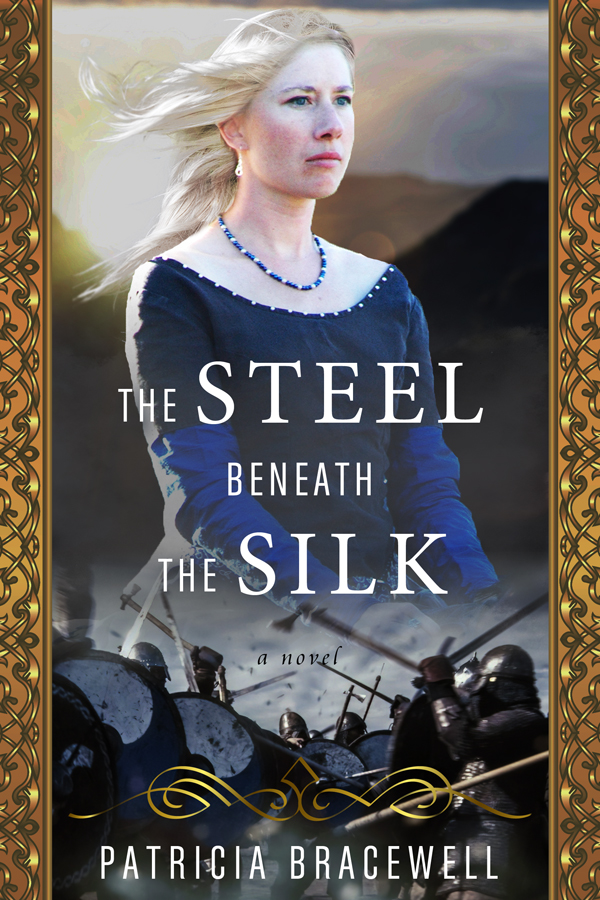 Dear Readers,
This beautiful cover of The Steel Beneath the Silk, the final novel in my trilogy about Emma of Normandy, was designed by Jenny Quinlan at Historical Fiction Book Covers. Unlike the images on the covers of my first two books, this time around Emma is facing forward—a conscious decision on my part.  I wanted readers to see an 11th century queen who doesn't turn away from adversity, but faces it head on.
The cover, though, is just the beginning…
On my Blog Page you'll find a Sneak Peek at what's inside!
Release Date: 2 March 2021
The eBook and paperback are available for pre-order now via the links below.
The audiobook edition will be available for pre-order soon.
Thank you for stopping by!
PATRICIA