March 11, 2016
Patricia Bracewell on INSIGHT, CapRadio Sacramento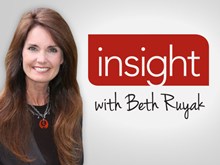 11 March 2016
Beth Ruyak hosts an hour-long interview program on CapRadio in Sacramento, and makes it look easy. Today she devoted a quarter of the program to Emma of Normandy, and we discussed English History, historical fiction and my trilogy about Queen Emma.
You can listen to the fifteen-minute segment here.
January 4, 2016
Review of THE PRICE OF BLOOD at CRIME Review
I've just discovered a book review e-mag titled Crime Review that comes out twice monthly and is devoted to releases from UK publishers. To my delight their reviewer  John Cleal takes a look at The Price of Blood in their January 2016 issue. Here's an excerpt, followed by a link to the full review. Take a long look at their site. There is plenty of juicy stuff there!
Patricia Bracewell has produced a masterpiece which has shades of George RR Martin's early Game of Thrones and echoes Bernard Cornwell's Saxon Chronicles (indeed, one of Uhtred's descendants plays a role).
The rivalries of the court and a grim record of brutal acts illuminate the fears, affections and struggles of her characters. A beleaguered Æthelred, still haunted by the ghost of the brother whose murder at Corfe Castle he at least connived at, governs with an iron fist, his primary policy, which embraces casual murder, to keep his strongest leaders fighting each other so they will not rebel. Blinded by mistrust of his elder sons and his queen, he leves England vulnerable to a rising tide of Viking raids.
October 18, 2015
Guest Post at Tony Riches' Website: THE WRITING DESK
Exerpt:
It was up to me to consider the history of the period and then imagine what role Queen Emma might have played in it. Later events would convince historians that Emma was politically astute, so that is how I imagined her.
July 8, 2015
Talking Shop at A Writer's Retreat
Author CANDACE ROBB, aka EMMA CAMPION, poses some intriguing questions about the writing process and, in particular, the difficulties in producing a trilogy's 'middle book'.
Excerpt:
Patricia, on re-working the ending of her book: I had to re-think my story arc and invent a new climax. It meant re-working the story so that a particular character – I'm not saying who – played a larger role than I'd first given him. I had to add some new scenes, delete others and re-write what became the final two chapters about, oh, thirty-five times. 
July 5, 2015
The Price of Blood Review at Historiamag.com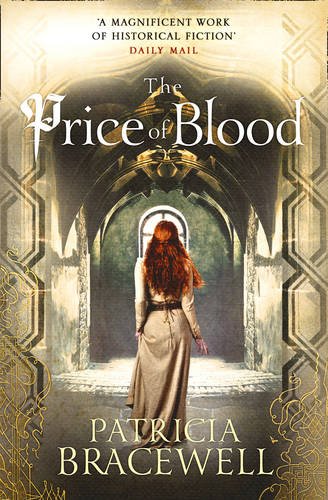 Bracewell's Emma is a fully formed, believable character summoned out of the remaining scraps of evidence from one of the less well known periods of our history.
February 18, 2015
Interview at 'Excuse Me, I'm Writing'
I was interviewed by Kit-Bacon Gressitt for this post on her blog site. Below is a sample of one of my responses. Here's an added plus: Click on the link & you'll find an excerpt from the book at the bottom of the page.
"In The Price of Blood, Queen Emma says, If the measure of power is how close one stands beside the king, then at this moment in time I am, indeed, powerless. But if power is measured by lands, by wealth and by ties to men of influence, then I count myself powerful indeed. Of course, I put those words into Emma's mouth, but I think they are as true for her time as they are for today…"
February 16, 2015
"Loving Research" Guest Post at Bookworm's Dinner
The blog/review site Bookworm's Dinner wanted to know about my research, so I wrote a guest post about it. Here's a sample:
…Sometimes I've been more creative: I've taken a summer course in Anglo-Saxon history at Cambridge University; I've exchanged e-mails with a thatcher in England; I've gazed across a tea table at an eminent historian of Anglo-Saxon textiles and whispered, "Let's talk about medieval women's undergarments."
Follow the link below to read more…
February 9, 2015
Review at A Reader of Fictions
"If, like me, you've been eagerly awaiting a sequel to The Shadow on the Crown, The Price of Blood was well worth the wait.
After two years, I'm amazed at how much I remembered from The Shadow on the Crown, particularly when most of the names are so strange and similar to one another. Yet, even just flipping through the dramatis personae at the start of the book, it came rushing back. The credit goes to Bracewell for her realistic characters and her skillful reminders of crucial plot points and relationships from the prior book."
February 8, 2015
CBS Radio Interview: The Price of Blood
This Weekend Magazine interview with Liz St. John aired on Sunday, February 8. We talked about historical fiction, history, Emma's bones, vikings, historical research, building a story…and much more!
February 6, 2015
Biographile: On the Right Way to Research a Queen
Editor's Note: Patricia Bracewell is the author of Shadow on the Crown and The Price of Blood, the first two books in a trilogy fictionalizing the life of Emma of Normandy, the twice-crowned, 11th-century Queen of England. Below she gives us a glimpse into the adventure of researching Emma's life and experiences across the U.S. and Europe.