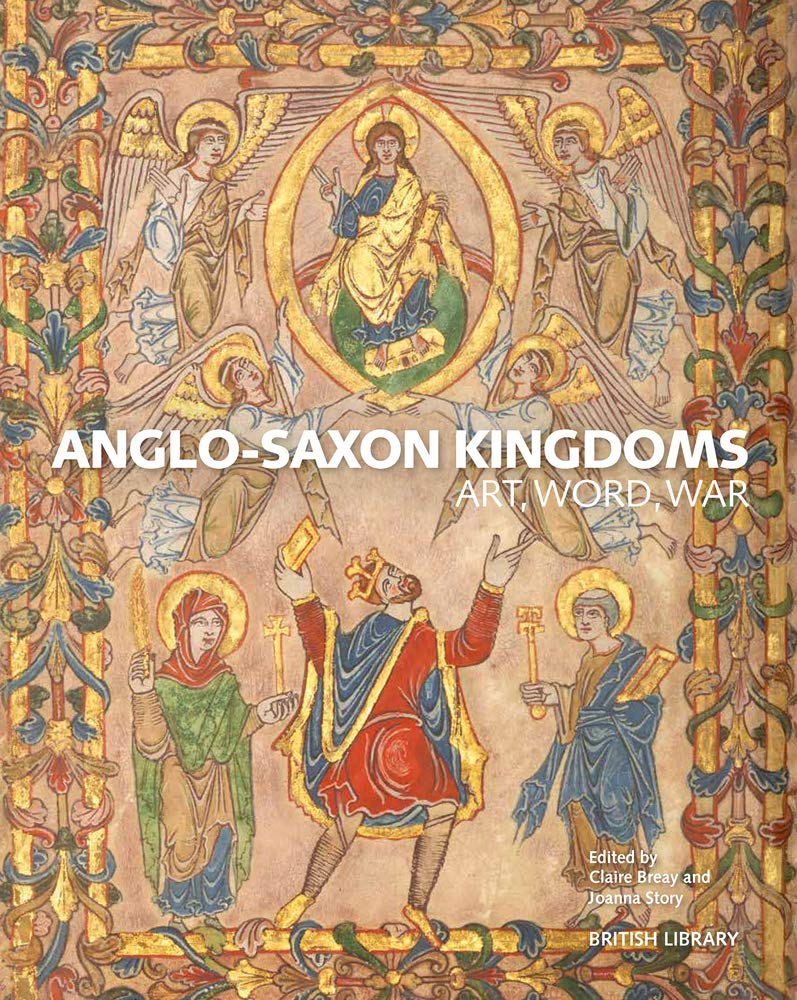 I could not make it to London to see the highly acclaimed exhibit at the British Library, ANGLO-SAXON KINGDOMS, so I purchased the catalogue, which arrived yesterday.
I have a lot of reading ahead of me over the next weeks as I delve into this background material about the hoard of marvels brought together from Italy, France, Sweden, the U.S., Ireland, the Netherlands, and all over Britain for this exhibition.
The cover of the catalogue is a gorgeous reproduction of King Edgar's charter for the New Minster, Winchester.
I have seen photographs of many of the exhibit items over the years in the course of my research. A few of the actual items I have seen on earlier visits to the British Library where I stood and stared bug-eyed, for example, at a page of one of the Anglo-Saxon Chronicles or at the reddish, goatskin-covered, 8th century volume of the St. Cuthbert Gospel found in the saint's coffin back in 1104.
One item I had never seen, and never even read about before, is The Cnut Gospels. The manuscript was produced at some time in the early 11th century, and the first page of each of the 4 Latin gospels is gorgeously illustrated.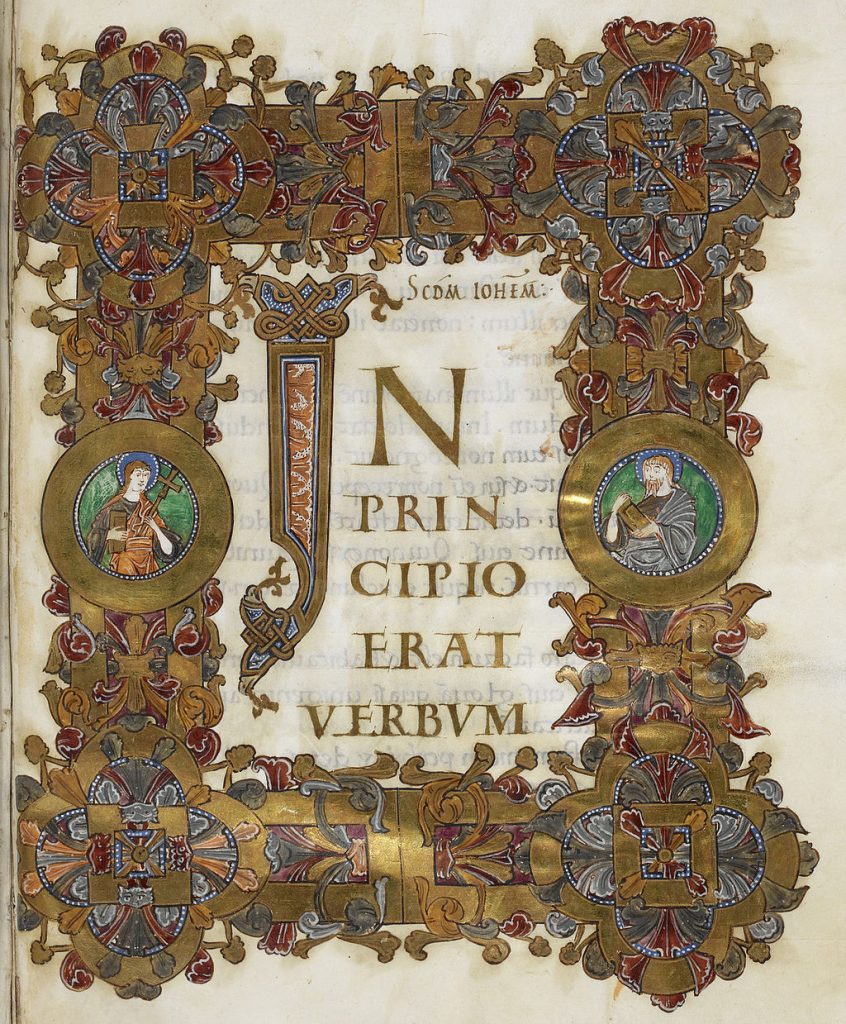 Above is the first page of the Gospel of St. John, decorated in gold. It is not the page, the Gospel of St. Mark, that appears in the exhibit and the catalogue, but is similar to it.  Photos in the catalogue are under copyright protection, so what you see here is a page that the British Library has uploaded and is in the public domain.
The manuscript has been given Cnut's name because two records made during his reign were added to the manuscript some time before 1019. One of them was a copy of a writ of King Cnut in Old English confirming earlier grants to the archbishops of Canterbury, and it was included in the exhibit and it appears in the catalogue as well.
The catalogue description of The Cnut Gospels, written by Alison Hudson, Project Curator of the exhibition, explains that documents were sometimes copied into sacred books to keep them safe or to indicate that they were under God's protection. I'd known, vaguely, of this practice, but had never before thought about why it was done, so this was new information.
If, like me, you could not make it to London to see the exhibit, consider purchasing the catalogue from the British Library Shop. The beautiful photographs and the in-depth descriptions that accompany them make this book a treasure all by itself.
Anglo-Saxon Kingdoms: Art, Word, War. Edited by Claire Breay and Joanna Story. British Library, 2018.