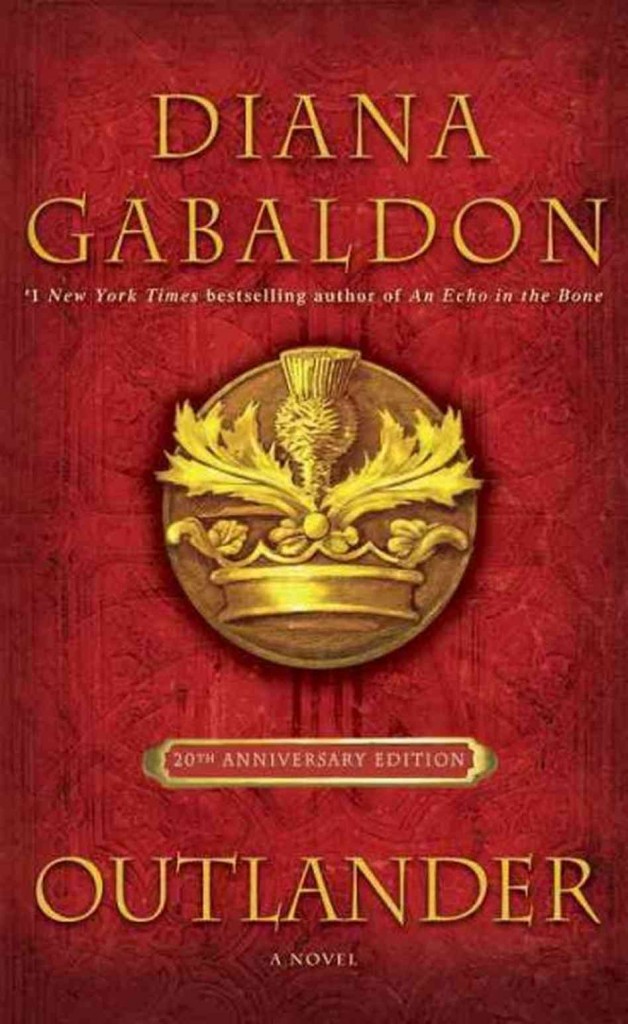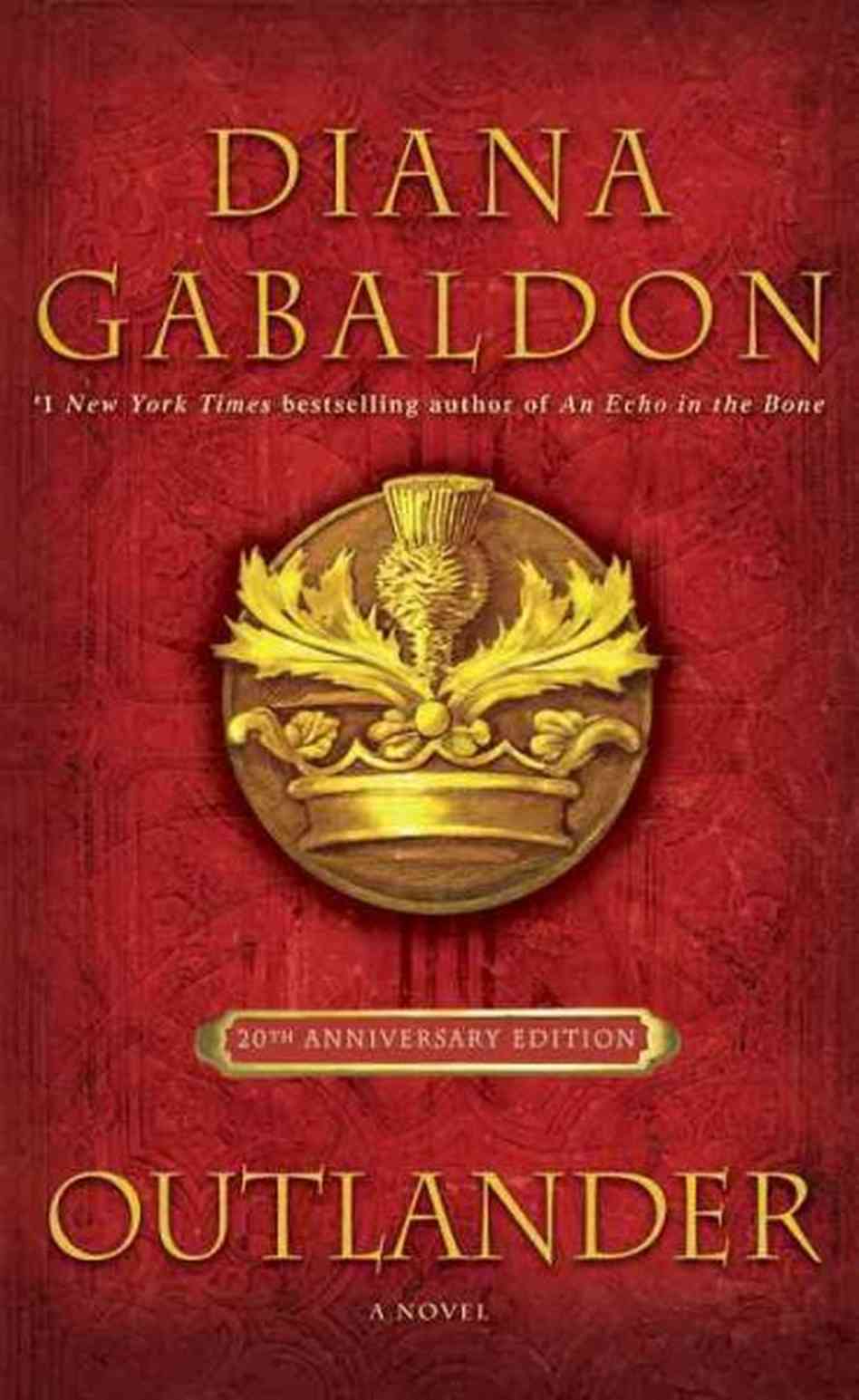 I am a big fan of Diana Gabaldon's time-slip Outlander series. When it first appeared in 1991, it looked like this: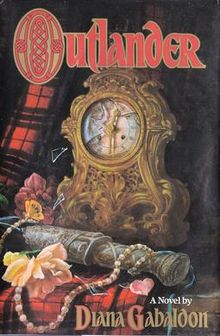 In case you've been living in a closet under the stairs and were not aware of it, this first book, Outlander, will premier on Aug. 9 as a mini-series on Starz – much to the delight of Diana's many fans.
Enticing tidbit: Diana was given a minor part in the show and had to work with a language coach to get her Scottish accent right. Love it!